Lineas plans to double its freight capacity to help reduce road traffic
Rail freight operator, Lineas, is doubling its freight capacity from 2,600 to 5,300 containers a week, in a bid to remove traffic from the road and keep the rail freight industry moving.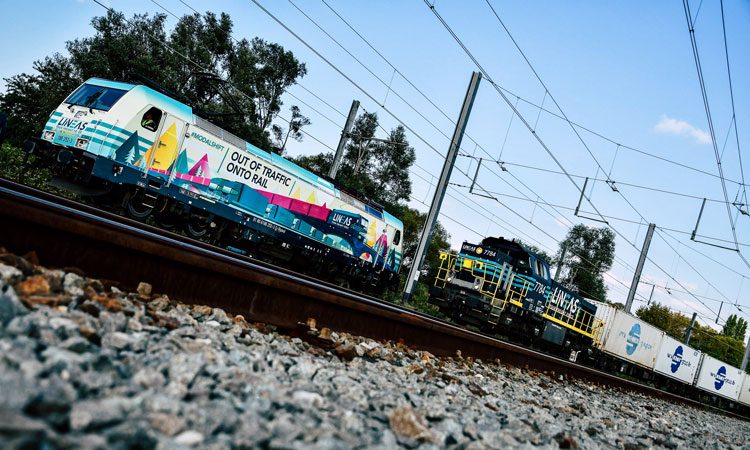 Lineas is increasing the capacity on the lines from Antwerp to La Louvière, Genk and Zeebrugge, and is also establishing new connections to Terneuzen and Ghent. These 'Oosterweel trains' link the Belgian cities with the main docks on the Left Bank (1742 and 1700) and Right Bank (869 and 913) via its Main Hub in Antwerp, from where trains depart bound for the rest of Europe.
Sam Bruynseels, CCO for Lineas, said: "Our customers are actively seeking solutions to get their cargo out of road traffic. With these trains, we are offering them the option to put their cargo on rail earlier. That way, we aim to optimise the freight traffic between the port and inland Belgium and Europe and at the same time improve mobility."
Tim Mertens, Logistics Assistant at the Antwerp-based chemical company Evonik, confirms the need for smooth transport operations via other modes. He commented: "We always strive for the best possible transportation mix for the carriage of our cargo. So we have been looking for a loyal partner for the train link between the Left and Right Banks since day one. Due to the congestion problem in Antwerp, we can't just rely on road traffic for punctual and flexible transport any more (or not always). That's why we are requesting more rail services in and out of Antwerp."
The trains are part of Lineas' Green Xpress Network. This European network consists of 'open' trains that run between major logistics hubs daily at regular intervals. Carriers can put their cargo – which may consist of as little as a single container – on the train and therefore avoid the traffic jams.
By doubling capacity, Lineas can now take 5,300 containers a week out of the Antwerp traffic (compared to 2,600 previously) and the rail operator plans to increase capacity further in the coming months.