Stations Day celebrates the efforts of rail workforce and volunteers
#StationsDay sees the Department for Transport and rail industry celebrating the work of young apprentices, volunteers and staff who keep the railways running.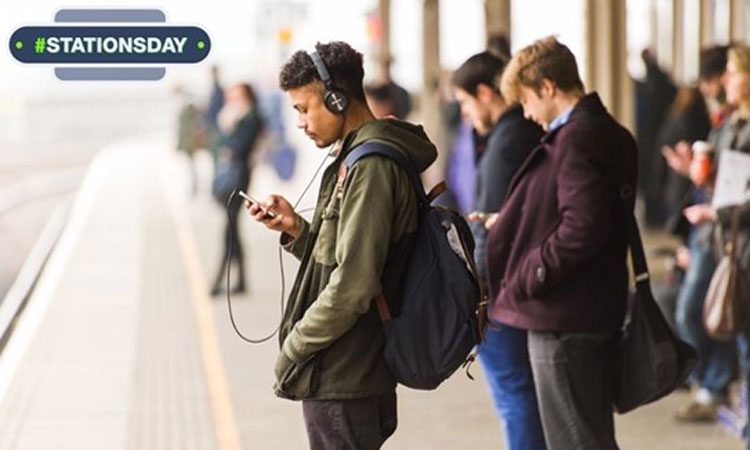 The dedication, hard-work and enthusiasm of staff and volunteers responsible for keeping Britain's railways running are at the heart of Stations Day celebrations today (15 October).
As the government invests a record £48bn to modernise the UK rail network, upgrading and building new stations across the country, Stations Day helps to recognise the 240,000 people who, in stations of all sizes, are integral to keeping the country moving.
Last year alone, 1.8 billion passenger journeys were made in Great Britain, averaging 4.8 million passenger journeys each day. Station environments, passenger information and accessibility are being improved across the country, with major upgrades at the country's biggest stations.
 "Today we are celebrating the brilliant people at the heart of our railways, whose dedication and enthusiasm makes the journeys of millions of passengers every day that bit better," commented Rail Minister Chris Heaton-Harris.
"More than 2,500 stations on our network have played a central role in our villages, towns and cities for over a century. Together with industry, we are working to provide passengers with more modern and accessible stations, ensuring our railways continue to connect people across the country."
Some of the staff being celebrated today include young apprentices who have entered the industry as part of the Prince's Trust's 'Get into Railway' series. As part of a scheme delivered with South Western Railway, the series helps young people gain experience and skills in the rail industry.
Shernell works at Clapham Junction Station: "I've been working at Clapham Junction Station for six months, following my placement with the Prince's Trust.
"The customers that you meet every day and the opportunities to progress your career are the things I love the most about working here. I'd like to be a train driver in the future, and that's my main goal now."
Volunteers, such as those at the Strawberry Line Café in Somerset, also play an important role in improving journeys for passengers. Situated on platform 1 at Yatton Railway Station, the café was set up in 2008 and quickly established itself as an integral part of the station. As a not-for-profit social enterprise, it was set up to employ and train adults with learning disabilities, enabling them to gain the skills to work in the catering and hospitality industry.
Related topics
Related organisations
Related regions