Major rail operators and suppliers get together in an unprecedented effort to enhance security in urban transport
The launch of the SECUR-ED project marks the beginning of an unprecedented collaboration…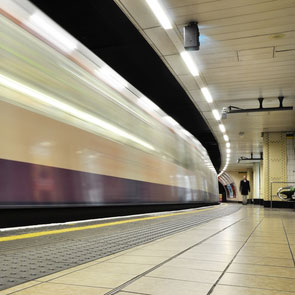 The launch of the SECUR-ED project marks the beginning of an unprecedented collaboration between rail and security suppliers and operators to endow large and medium scale cities in Europe with the means to enhance urban transport security. In addition to these efforts, the European rail industry hopes to give incentives to the global market for security systems in mass transportation.
SECUR-ED is not only unique in bringing together all relevant urban rail stakeholders from across Europe; it is a demonstration project, where in four major urban European cities – Madrid, Paris, Milan and Berlin – security enhancing technologies and systems will be put to practice and demonstrated.
A major challenge for this will be to demonstrate the interoperability of those security solutions. Based upon a seamless integration process, this will exhibit the showcase of this unique European initiative with its major output: a global validated security enhancement package, including risk assessment tools.
As project coordinator Yves Perreal (THALES Security Solutions) points out, "Societal and legacy concerns dictate a very diverse environment of mass transportation across Europe. To overcome it and deploy a consistent set of solutions, SECUR-ED concentrates on aggregating an interoperable mix of technologies and processes, understanding best practices, starting from risk assessment and ending with updated measures including complete training packages."
SECUR-ED is organised with sub-projects implementing coherent steps towards the goal of a global European approach of mass transportation security: addressing the challenge of mass transportation operators' adaptive security organisation including strong considerations for their individual operational and local procedures as well as the training of staff. The buy-in and consensus amongst all relevant actors will also be ensured by several 'advisory groups', one for operators and authorities, one for law enforcement groups, one for manufacturers and also one taking into account all ethical matters. Another subproject is dedicated to delivering system-of-systems architecture definition and interoperability language, as well as a description of tools and guidelines for modeling and simulation of specific threats situations.
Furthermore, emergency procedures and applied handbooks for the purpose of managing risks and planning operations will be developed. Following this, the effectiveness of the developed global security package will be put to the test in the urban transport systems in additional cities like Brussels, Lisbon, Istanbul, and Bucharest.