Amtrak celebrates record 2019 fiscal year performance
Amtrak is claiming improved safety and enhanced passenger experience are the drivers for its record number of customers.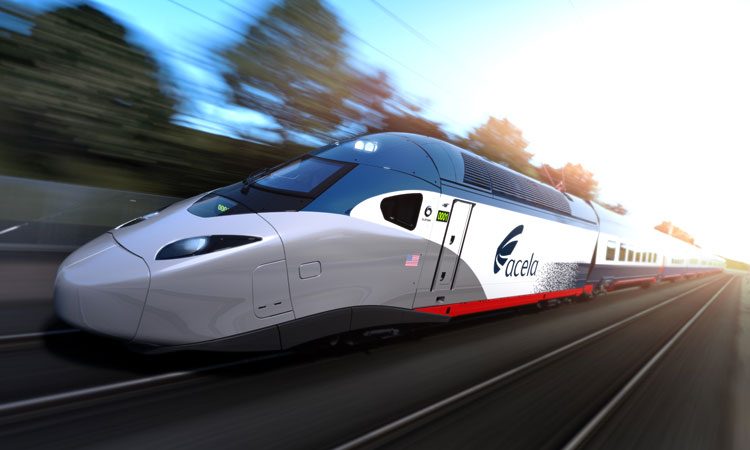 Credit: ALSTOM SA 2017. Design&Styling | AVELIA LIBERTYTM
Amtrak is celebrating its best operating performance in company history this past fiscal year.
The company set new records for ridership, revenue, and financial performance, which it says are due to its continued investment in safety and customer experience. Amtrak hopes these results will enable them to break even for the first time in the 2020 fiscal year.
Amtak's preliminary results for the 2019 fiscal year (Oct. 2018-Sept. 2019) include:
Implementing a Safety Management System and expanded Positive Train Control (PTC) operations
Capital investment of $1.6 billion (9.4 per cent higher than last year's investment)
A record number of 32.5 million customer trips (a year-over-year increase of 800,000 passengers)
Operating earnings of $29.8 million (an increase by $140.9 million or 82.6 per cent over FY 2018)
Total operating revenue of $3.3 billion, (an increase of 3.6 per cent over FY 2018).
Amtrak was the first major U.S.-based railroad to implement a Safety Management System. The organisation's proactive approach to managing safety has seen it claiming significant improvements, including:
A 26 per cent reduction in customer incidents
72 per cent fewer serious employee injuries
A 10 per cent reduction in Federal Railroad Administration reportable injuries
A three per cent reduction in trespasser and grade crossing incidents.
Additionally, PTC installation was completed on nearly all Amtrak-owned and controlled track.
Improved customer experience and investment in capital assets also helped to drive Amtrak's success. Work included refreshing equipment, including the entire Acela fleet and Amfleet II cars for Coach class along the East Coast, technology upgrades like those to the Amtrak mobile app and offering assigned seating. State-of-good-repair work on the Northeast Corridor (NEC) improved overall reliability and performance, and station upgrades and enhanced lounges were reportedly noted by passengers.
Initial terminal performance was strong with 93 per cent of trains across the system departing on time. Moreover, on the NEC trains departed on time from Washington, DC, more than 97 per cent of the time.
This year, Amtrak received a credit upgrade to 'A' from S&P and an affirmation of an 'A1' credit rating by Moody's, reflecting significantly reduced operating losses and a stronger balance sheet, with no net debt. Fiscal year 2019 is also the first full year in which all congressionally-mandated state and commuter partner cost-sharing agreements have been in effect.
"We are growing and modernising Amtrak," commented Amtrak Board Chair Tony Coscia. "We have an industry-leading safety program and have invested billions in improving the customer experience, resulting in more people choosing Amtrak as their preferred mode of transportation. These changes have put us on track to breakeven in 2020, which would be a first in Amtrak's history."