Increased international rail travel recorded in the Netherlands
International train ticket sales saw an increase of 13 per cent from the previous year, with passengers travelling further afield by rail.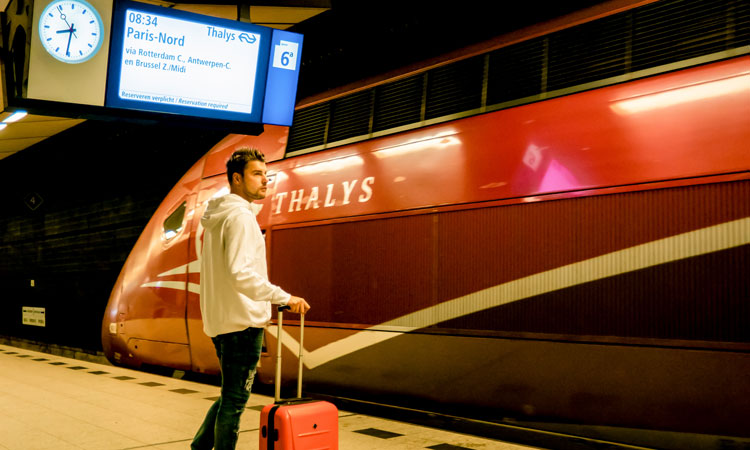 According to figures from NS International, four million travellers made a train journey from the Netherlands to a destination abroad in 2019. 
International train ticket sales saw an increase of 13 per cent compared to 2018 – the top 10 most popular destinations included Bruges and Brussels Airport recording the strongest growth of 22 per cent, and Berlin, which recorded a 20 per cent increase. The most significant increase was seen by Marne-la-Vallée, the station situated directly outside the front gates of Disneyland Paris.
Director of NS International, Heike Luiten, said: "International train travel received a lot of attention in 2019. More and more travellers know they will find the train as a comfortable and sustainable way of travelling. With a third daily Eurostar, a shorter journey time to Brussels and a very popular new destination for Thalys, the range of international trains has expanded. We will continue to follow that line in the coming year. For international journeys up to 700km, the train must be the first choice."
Travelling to destinations further field has also begun to increase – travel to Bordeaux saw an increase of 61 per cent, Milan saw 56 per cent, and Barcelona saw a 31 per cent increase.
Luiten continued: "In absolute numbers, with a few tens of thousands of train passengers per year, it may remain modest, but the growth is impressive. Our main focus remains to get up to 700km from the plane on the train. But travelling over longer distances should also become more attractive, with simpler booking and lower fares for passing travellers. We cannot do this on our own, so we also encourage other European rail operators to work on this."