Varberg tunnel design and construction contract awarded
The Varberg tunnel contract was awarded to Atkins, who are now responsible for the detailed planning of the construction phase.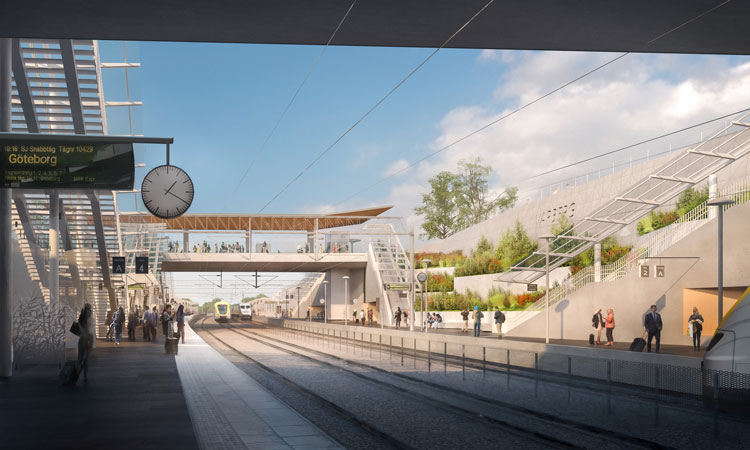 Credit: Abako Arkitektkontor
The contract to create a detailed design and construction support for a new tunnel in Varberg, Sweden, has been awarded to Atkins, a member of the SNC-Lavalin Group. The project is part of a larger programme to expand the country's 300km Gothenburg to Lund West Coast Line.
The tunnel is to be constructed underneath the coastal town of Varberg, spanning the length of 3.1km and working to accommodate the line's expansion to a double track railway. The aim of the project is to increase capacity and reduce travel times for passenger and freight services.
CEO of Atkins Sweden, Johannes Erlandsson, said: "The Varberg tunnel and the line expansion will benefit the entire west coast of Sweden by connecting towns, cities, businesses and communities. Having been involved since its early stages, we now look forward to working with our partners to deliver this complex and transformative project."
The first phase of the design project has already reached completion, which included the development of the implementation plan. Detailed planning for the construction phase is now required, under a time and materials contract worth approximately £13 million.
The railway expansion project – managed by the Swedish Transport Administration and Swiss construction company, Implenia – first began in 2015 and, currently, approximately 85 per cent of the West Coast Line has been upgraded. The expansion is expected to be completed by 2025.