CZ LOKO continues modernisation of Estonian Operail locomotives
CZ LOKO will provide Operail with six modernisation packets for its American C30 locomotives by the end of the first quarter of 2021.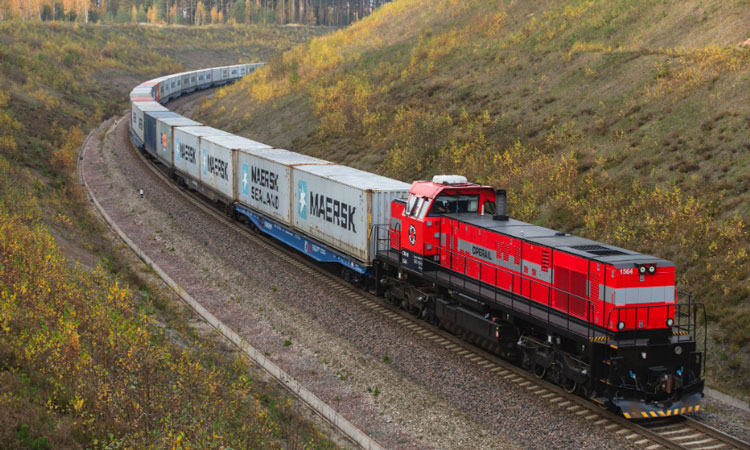 Credit: CZ LOKO
Following recent negotiations, CZ LOKO, a Czech industry supplier, has announced that it will provide Operail, an Estonian freight carrier, with six additional packets for the complex modernisation of its American C30 locomotives to Class C30-M by the end of the first quarter in 2021. It is the second contract of its kind agreed between the two companies in under a year – its predecessor was for the order of four modernisation packets and concluded in January 2018.
Speaking about the new contract, the Head of the Sales Team at CZ LOKO, Ľubomír Dlábik, says: "It is an appreciation of our previous work and positive experience with the operation of the supplied locomotives, especially of the C30-M 1564 prototype. Operail leases it in heavy industry in the Ukrainian Dnipropetrovsk region, where it averages 150km of heavy shunting per day."
The modernisation packets are all manufactured by CZ LOKO's Jihlava facility and include diesel engine blocks with alternators, cabs, hoods, cooling systems, brake systems or control blocks, amongst other features. Once received, the Tapa Operail workshops strip the original locomotive, refurbish the undercarriage and modify the main frame – the new vehicles are then assembled and activated.
General Electric's original American C30 locomotives undergo the modernisation process and become the new C30-M six-axle diesel-electric locomotives. Designed for heavy shunting or line service on lines and sidings with a 1520 mm track gauge, the new units are powered by a 1550 kW CAT 3512C engine.