Transport for Wales launches body camera trial to improve safety
The trial will test how effective the use of body cameras is in further improving the safety of Transport for Wales' passengers and staff.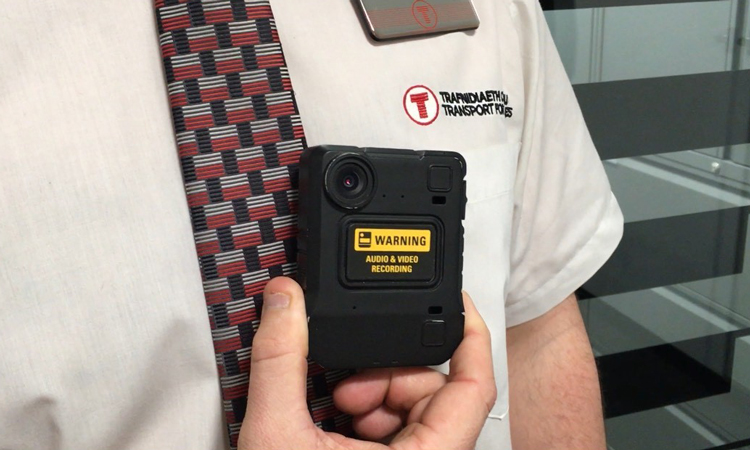 Credit: Transport for Wales
Transport for Wales (TfW) has announced that it is set to launch a body camera trial in a bid to further improve the safety of its customers and staff. As part of the trial, selected railway staff will be equipped with the modern Body Worn Cameras, aiming to prevent antisocial behaviour at stations across the network and on trains.
The trial will test four different types of body camera. Following a successful trial and after a review period, one company be selected to supply 300 units across the network.
The Welsh Government's Transport and North Wales Minister, Ken Skates, said: "Everyone has the right to work or travel on our network without the fear of abuse or threats. The rail staff there to help us are no different to our family and friends. They are working hard to get us from A to B, often in difficult circumstances. We must stamp out anti-social behaviour and do everything we can to support staff to do their jobs and let passengers make their journeys in a safe and pleasant environment."
During 2019, over 350 accounts of physical or verbal abuse against staff on trains in Wales were reported. Despite being a small number when compared to the overall passenger journeys, Transport for Wales intend to further reduce this number. The trial is another step forward in reducing aggressive or threatening behaviour, and is being delivered in partnership with the British Transport Police.
Andrew Morgan, British Transport Police Superintendent, said: "The safety of passengers and our rail industry colleagues is our absolute priority and we do everything we can to protect them. We fully support the introduction of body worn cameras for Transport for Wales' front-line staff – we know from experience that body worn video is a fantastic piece of kit that helps us in securing convictions against those who target staff with unnecessary violence or abuse."