Practical cyber-security for control centres, signalling systems and rolling stock
Many rail systems will require upgrades in the wake of new cyber-security standards and regulations, such as the NIS directive and TS-50701, which is heavily based on IEC 62443. This is because most security programmes in today's rail systems are ad-hoc, and cyber-security is not an integral part of most rail projects' designs and bids. Given the lack of cyber-security designed for and into rail's operations, there is much uncertainty as to how these new requirements will impact operators, integrators and builders.
Watch this on-demand webinar, our expert speakers will explore:
The current and proposed cyber standards for rail systems.
Explore how cyber-security requirements differ for on-the-ground systems vs. rolling stock.
Highlight requirements that most owners and operators will find new or surprising.
Conclude with practical advice as to how to integrate cyber-security requirements and systems into already-deployed automation as well as into newly-designed systems going to bid.
KEY LEARNING POINTS 
• Understand how current and emerging security requirements for Operation Control Centres (OCC), signalling systems and rolling stock differ from existing practice
• Understand the different technologies and goals for perimeter defenses, endpoint cyber-security and intrusion detection systems for rail networks
• Practical cyber-security tips for both retrofits and new bids
• Learn from concrete examples – case studies in OCC, signalling systems and rolling stock around the world.
Register
Register to watch this on-demand webinar
Speakers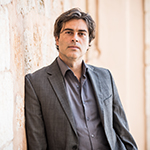 Jesus Molina, Director of Industrial IoT, Waterfall Security Solutions
Jesus is a security expert with years of experience in both OT and IT security, with a focus in rail networks and critical infrastructure. A former hacker, his early research on offensive security for building automation has been echoed by many publications, including Wired and The Register. He also co-authored the Industrial Internet Security framework, regarded as one of the most comprehensive studies on securing connected operational systems. Jesus holds several security-related patents and has published many research articles (1,732 citations and counting) on diverse topics including intrusion detection, building security infrastructure, cloud security and IIoT security. He also co-organised the IoT Sandbox at the RSA conference, displaying real-time hacks on everyday IoT items. Jesus holds a M.S. and a Ph.D from the University of Maryland.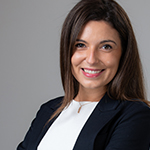 Marta García, Technical Affairs Manager, UNIFE
Marta focuses on matters concerning research and innovation projects involving technical demonstrators and emerging cyber-security trends. Her expertise helps to coordinate the UNIFE cyber-security working group, as well as the industry's technical cooperation with the European Union Agency for Cyber-Security and other railway stakeholders.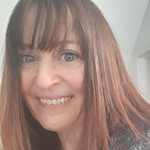 Catherine Houbion, CISO Team Responsible, Infrabel
Catherine joined the SNCB group in 2012 as an IT Programme Manager, but when the group was split into infrastructure manager and railway undertaking, Catherine started working for Infrabel, the Belgian railway network manager. From 2016 until 2020 she worked as Programme Manager within the GSM-R team. Since 2020, Catherine has been responsible for the CISO team within Infrabel. In the same year she also took the Chair for the Cyber Security Solutions Platform, a UIC project. Catherine is also Co-Chair for ER-ISAC.
FAQs
Is the webinar free?
Yes – there is no charge to watch the webinar, either live or on-demand.
When will the webinar take place?
The webinar will take place live on 11 May 09:00 (UK Time)/10:00 (European Time).
I'm busy. Can I watch it later?
The webinar will become available to watch on-demand shortly after the live webinar takes place.
What are the benefits of attending live?
During the live webinar, you'll be able to pose questions to the speakers, which will then be answered during the live Q&A session at the end of the webinar.
How long will the webinar be?
This webinar will last for up to one hour.
Who will be moderating?
Craig Waters, Editor, Global Railway Review 
What do I need to watch this webinar?
All you need is a computer with an internet connection. Be sure to use headphones if in an office environment.
Related organisations
Related people