Interview Spotlight: SAVVY Telematic Systems AG
Felix Schwarz, Head of Business Development at SAVVY Telematic Systems AG, discusses the importance of digitalisation for rail freight operators and how, by combining this with new business models, the operator can differentiate itself from other rail freight companies.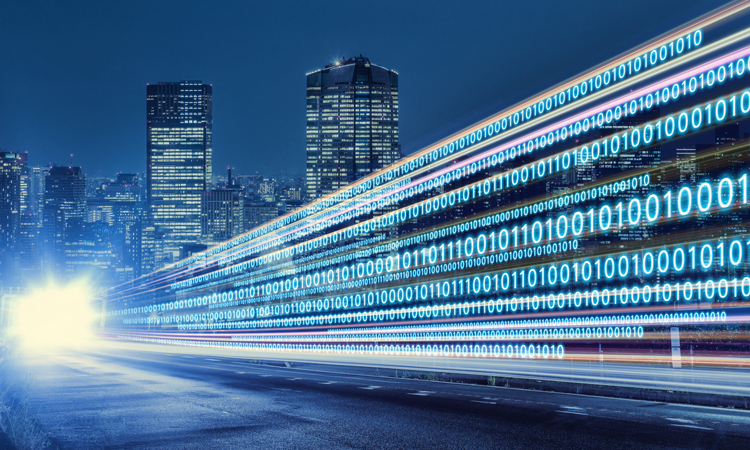 Why is it important for rail freight operators to have a digital strategy?
I think there are two aspects of digitalisation for rail freight operators. Firstly, freight operators must optimise their costs and be competitive. They must optimise their processes to both reduce the production cost and to speed up processes in order to save labour and managing time.
The second aspect regards the end client of the operator, the one that wants to transport the goods. For example, a chemical company has a production site and they want to know how many wagons they have on site. But they also want to know how many wagons are due to arrive, and how many are standing in shunting yards. They want to know a lot of information about their fleet in order to plan production and the use of the fleet efficiently.
The end client needs transparency in their supply chain. The client likes to know information about the estimated time of arrival, standing still times, a change in timetables, things like that.
Nowadays, this transparency is enabled by third party providers – such as SAVVY Telematic Systems – and can be further improved with the support of the rail freight operators.
What drives SAVVY Telematic Systems' ambition to assist the rail freight sector in its digital transformation?
SAVVY's main target is to help our customers by focusing on two things. The first is to increase the efficiency of our customers by providing information about the customer's process throughput and needed resources.  
The second is that SAVVY helps its customers to develop new products or even create new business models. For example, thanks to digitalisation, a freight operator can offer pay-as-you-use logistics based on real tonne kilometres driven. Thanks to new business models, the operator can differentiate itself from other rail freight companies.
To make this possible, SAVVY offers a comprehensive portfolio for the sector, both in terms of high-quality telematics devices in the field, as well as software for the preparation, integration and strong linking of data with railway production systems. This goes as far as the transport planning and master data, but also real-time data, being synchronised between the service solution and the customer's production system.
To what extent do you agree that the rail freight sector would make quantum leaps in technology to safeguard its future?
I definitely agree that the rail freight sector needs to make quantum leaps in its technological development, because the rail freight sector is losing market share against the road transport industry. If you compare rail to road, rail freight equipment is working with old technology, probably 50 years or older. Every truck and trailer today has a GPS system, a telematics device already installed on board, but rail operators are only just starting to digitalise their assets, and they still have a long way to go.
Compared to the road, the demands on sensor technology in the railway environment are, in my opinion, much higher. This is because of the harsh environmental conditions, because it is unaccompanied traffic and because the maintenance intervals are much longer. 
However, the technology is available today and it is possible and important to measure relevant wagon and train data for optimising processes – for example, with performing predictive maintenance, as well as monitoring the quality of cargo.
What must the railway sector focus on going forward to reap more of the benefits that digitalisation offers?
I would say there are three specific points, but the first and second are closely connected. First of all, the operators should be more customer-oriented. It's not a technical point, but more a mind change. There are still operators that continue to hide data – they will need to provide information proactively to their customers. Secondly, operators must be willing to share the information to other operators, and this can be done by standardising the sharing process among the industry.
My third point is that the work of rail freight field staff must be integrated seamlessly into the digitalisation strategy. For example, with mobile apps, field staff would be able to retrieve relevant information from the digitalised system in real time and in high quality. But not all information can be measured by automated systems. There are still a lot of points in the processes that a human being has to do, and this needs to be integrated. Staff need to be able to access the information efficiently, but they should also be able to provide the information into the system equally as efficiently.
A good example of SAVVY's work to achieve this is with the Swiss Federal Railway. We have developed a mobile app where the field staff – such as the locomotive driver – can report faults and damages in the system, as well as document them with photos. This data is immediately available to the fleet management team, who can then give the employee in the field direct and instant feedback, such as how to deal with the problem.

Felix Schwarz is the co-founder and Head of Business Development at SAVVY Telematic Systems AG. After studying electrical engineering, Felix developed hardware and firmware for chemical research. Since his postgraduate studies in computer science and business administration, Felix has worked in the railway industry and IoT environment as product manager, project manager and in sales.