Mind the gap: Addressing the rail skills shortages post-COVID-19
With major plans for rail development in the UK, such as HS2, it's crucial that skilled talent is attracted and trained quickly; latest figures estimate that 50,000 more professionals are needed in rail. Tania Bowers, Legal Counsel and Head of Public Policy at The Association of Professional Staffing Companies (APSCo) addresses the skills shortage that rail faces, and explains the importance of a post-Brexit immigration system, as well as the need to re-think how Apprentice Levy funds are used.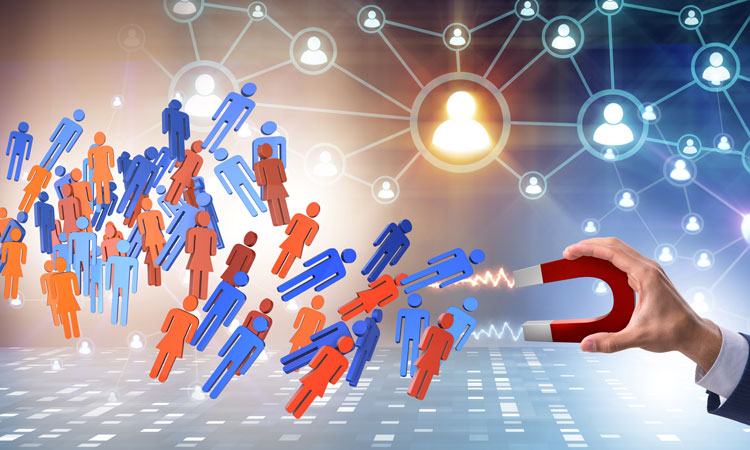 It's no secret that rail is facing a skills shortage that's been brewing for years. A combination of high numbers of existing staff coming up to retirement age and entry-level applicants decreasing over recent years, means that the gap between talent supply and demand is widening. But projects are still pushing ahead. The likes of HS2, Northern Powerhouse Rail and Midlands Rail Hub developments are continuing, along with Network Rail's investment programme and other schemes such as the TransPennine Route Upgrade.
While this is certainly encouraging for those in rail, the simple fact remains that there are not enough talented professionals in the UK to successfully deliver these projects. HS2, for example, is set to support over 30,000 jobs and 2,000 apprentices, but finding these individuals is proving difficult. In fact, in the last month, we've seen Kate Myers, Head of Skills, Employment and Education for HS2, call on women and young people to 'play their part' in delivering the project as resources remain a concern.
It's no secret that rail is facing a skills shortage that's been brewing for years.
The overall picture across rail is just as concerning. In its third annual report, the Strategic Transport Apprenticeship Taskforce estimated that 50,000 more professionals are needed in the sector. With many employers already struggling to find the resources to meet existing demand, hitting this target is certainly going to be challenging.
And with the government hoping that fast-tracking 'shovel-ready' projects – including rail developments – will help the UK economy recover from the impact of COVID-19, having enough skilled experts ready and able to work is crucial. However, I'd argue that one of the biggest barriers to achieving this lies in the immigration policy planned post Brexit.
Brexit and immigration
According to a research paper from the Rail Delivery Group, 20 per cent of the rail workforce consists of non-UK nationals, with this figure rising to up to 40 per cent for some employers, and many of these are contract professionals rather than full-time staff. When we consider the size of the industry, that's a significant number of people being employed from outside the country. However, post-Brexit, employers could lose access to these critical resources.
The government's proposed Immigration Bill has the potential to block contractors coming to the UK for work as it offers no dedicated visa route for independent professionals. Freedom of movement has so far allowed these experts, recruited from the EU, to work in skill short sectors such as rail to support British businesses and operate with complete flexibility without being bound to one specific role. Independent professionals either work though an umbrella company which gives them an overarching contract of employment and assumes responsibility for their employment and compliance, or they work through a Personal Services Company – a limited company that they set up to provide their services through which they maintain complete control of their financial affairs.
The government's proposed Immigration Bill has the potential to block contractors coming to the UK for work as it offers no dedicated visa route for independent professionals.
Under the new proposal, these independent professionals will need sponsorship by an employer under the Tier 2 general visa. For those seeking contract work in rail, this wouldn't be an option, as neither umbrella companies or recruitment firms can be sponsors. This essentially means losing access to a whole segment of the international labour market.
And I'm not alone in this thinking. A number of APSCo's members have seen the impact first-hand already. Owen Goodhead, Managing Director for Randstad Construction, Property and Engineering, for example, has already had to rethink talent acquisition activity to fill the void of EU resources: "As one of the biggest rail recruiters in the UK working across the full spectrum of requirements from banksmen to signals, we've been looking at a potential skills shortage across the gamut of talent required to deliver on projects of scale, such as HS2, since Brexit became inevitable."
Owen continued: "We've had to pivot elements of our candidate acquisition strategy accordingly, for roles which we are unable to fill from local talent, exploring candidate channels from outside the EU including Romania and Nigeria."
Retraining and apprenticeships need a rethink
On a more longer-term scale, investing in training and apprenticeships are strategies that we've seen the government and employers focus on in an attempt to get more people to work in rail. However, these need an overhaul to be fit for the modern-day post-coronavirus environment. As the industry faces a retirement cliff, young talent will play a vital role in plugging skill gaps. However, during lockdown, we have noticed several flaws emerge in training opportunities. For example, a lack of flexibility has meant some schemes have halted rather than being moved online to keep momentum going.
As the industry faces a retirement cliff, young talent will play a vital role in plugging skill gaps.
There have, of course, been some innovators in this area, with Matthew Leavis, Training Director at the Morson Group, revealing that the rail recruitment firm has turned to digital tools to limit the potential impact on skills development during lockdown: "We need now, more than ever, reinvention and creativity when deploying strategies on how to plug the skills gap in rail. At Morson Training, we've gone completely digital to deliver apprenticeships and training online during COVID-19 and created virtual training communities that ensure no learners are left behind or see their future careers placed on hold."
Matthew continued: "The sector's rising age profile affects every corner of the industry, not just operational delivery, but creating an entry-level workforce isn't the answer. For too long awarding bodies, colleges and funding organisations have prioritised high volume, low-skilled training programmes that meet their own commercial agendas, but not that of the sector. We also must address the need for highly-skilled professionals that are essential to us delivering the government's infrastructure agenda, together with creating clear progression pathways that drive retention rates. Employers have a responsibility to nurture talent, so if we are to achieve an open talent economy and a sustainable industry, then we must invest in our greatest asset – our people – which would act as a catalyst to strengthen the rail sector and deliver long-term economic growth."
Moving apprentice programmes online isn't the only opportunity that is being missed in rail though. Despite millions of people on furlough or out of work and looking for new employment opportunities, businesses can't use their apprenticeship levy pot to fund training for these individuals, which means a potentially pivotal opportunity is being passed-up for a sector that has long struggled to attract new groups into the industry.
As Owen from Randstad explains: "With COVID-19 impacting the livelihoods of so many over the coming months in the UK, there's likely to be a requirement for candidates from many sectors domestically to explore how they might be able to repurpose their skills towards other industries, and rail may be a beneficiary of such talent given the opportunities on the table with such massive civil projects in the frame right now."
A post-pandemic world
The delivery of these major rail infrastructure projects will be a vital part of the government's economic recovery programme and so we are also urging the government to look at proposals to broaden the use of the Apprenticeship Levy and to ring-fence monies in levy pots for use in national training programmes. Additionally, as we leave the EU, it is vital that the new immigration system recognises the competitive advantage that access to professional contractors brings. We need to ensure that the system enables the UK rail sector to tap into high-value, flexible contractors following the end of the transition period.
These two main issues could be the making – or the breaking – of the UK's ambitious rail programme because without the skills to deliver them, they could well fall by the wayside.

Tania Bowers is APSCo's Legal Counsel and Head of Public Policy. She is a solicitor who has worked exclusively in the professional staffing sector since 1999, joining APSCo in 2016. As Head of Public Policy Tania represents APSCo members' interests in meetings and communications with government departments, ministers, MPs and other interested stakeholders.