The opportunities ahead to grow and develop U.S. rail freight
Ian Jefferies, President and CEO of the Association of American Railroads (AAR), outlines the significant role that rail freight played during the COVID-19 pandemic, and how, in the years to come, this role will only continue to grow and develop in order to support a prosperous future for railroads, their customers and the economy.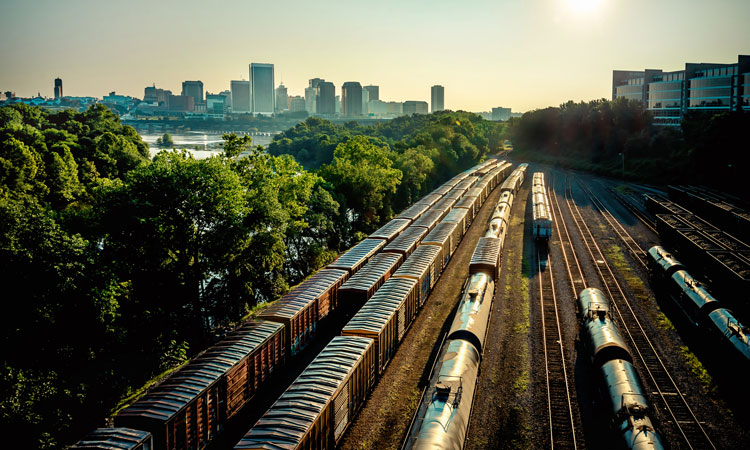 The book is closed on 2020 and, for U.S. rail freight operators represented by the Association of American Railroads (AAR), the takeaway is clear: While unprecedented challenges at times depressed rail traffic and changed the way that railroads and their employees operate, these companies – buoyed by decades of private investment and the world's best infrastructure – adapted to keep employees safe and goods moving for the communities and customers that they serve.
The results were impressive. By midyear, and especially through the fourth quarter, traffic was on the road to recovery, back from the depths of the volume trough experienced earlier in 2020. Several commodities made up ground to return to near-normal levels. Three traffic segments, in particular – intermodal (linked closely to ecommerce and international trade), grain and auto manufacturing – helped to lead an economic recovery not just within rail, but more broadly across the economy.
In sum, railroads' diverse and skilled employees, paired with nimble operating plans, maintained a critical link to American businesses and society in order to do their part to weather the COVID-19 storm.
Looking forward, clear opportunities exist for railroads to grow their business, evolve technologically and achieve meaningful public policy wins.