In-Depth Focus: Electrification & Cabling
Cable and electrification systems are vital components of railway networks that need maintaining and safeguarding in order to ensure that passenger and freight trains can operate efficiently. This In-Depth Focus covers developments in electrification projects, exploring: How medium voltage DC technology can be applied to railway electrification systems; the importance of independently approved cable and electrification products; and what measures and solutions are available to the industry in tackling cable and metal theft.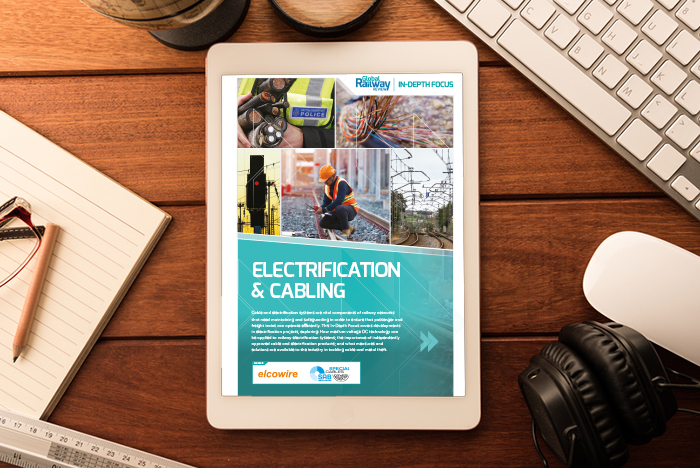 Included in this In-Depth Focus:
Cable theft – far from a victimless crime
James Nattrass, Director of Incident Management & Operational Security, Network Rail
Embracing electrification to build a sustainable rail service
Menno van Limburg, EAM Director of Electrification, Metrolinx
Supporting railway cable performance and ongoing surveillance for safer networks
Jaya Skandamoorthy, Regional Technical Manager, UK & Europe, British Approvals Service for Cables (BASEC)
MVDC-ERS: The next generation of railway electrification systems
Pietro Tricoli, Head of the Power Electronics Group, Birmingham Centre for Railway Research and Education (BCRRE) and Sina Sharifi, BCRRE member.