Bringing VIA Rail to the next level: New fleet and new railway
Cynthia Garneau, President and Chief Executive Officer of VIA Rail Canada, details the ambition behind restoring the critical role of passenger rail in Canada.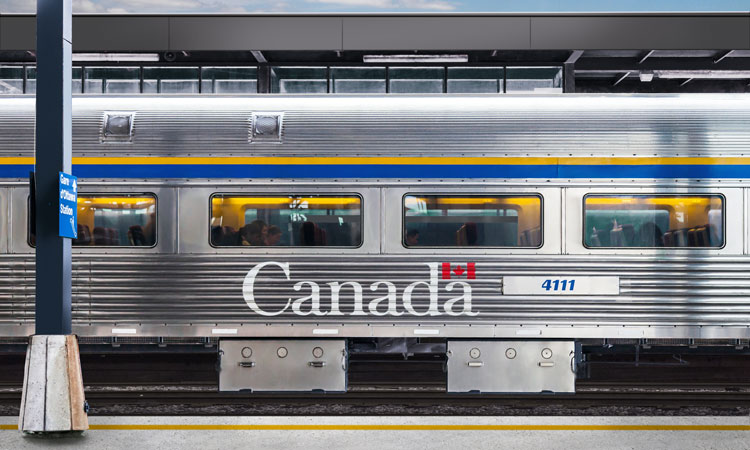 Credit: VIA Rail Canada
The history of rail is intimately linked to that of Canada. The initial national railroad was built with the intent to connect communities in order to move goods and people, therefore playing a crucial role in the socio-economic development of this vast country.
Now, after five consecutive years of ridership and revenue growth up until 2019, VIA Rail Canada (VIA Rail) is reaching a new milestone: Restoring the critical role of passenger rail by changing the way that we are moving forward.
Giving passenger rail a second life
Since 2014, VIA Rail's ridership and revenues had continuously been growing, and had culminated with very promising results in 2019: More than five million passengers travelled onboard our trains, a record of the past 30 years, and revenues surpassed $400 million, a first in our history.
The 32 per cent ridership increase (between 2014 and 2019) reflected the renewed interest of Canadians for the train. However, it demonstrated another key element: That passenger rail had, yet again, become a viable transportation option for a wide array of customers. Whether it be businesspeople, students or tourists, the safe, sustainable, accessible, efficient and comfortable experience offered was convincing more and more Canadians to pick rail.
2020 then came with its share of challenges, rocking society to its core. From the blockades in February 2020 to the ongoing pandemic, VIA Rail was severely impacted, like others in the transportation industry and beyond. While we continue to manage the impacts of the pandemic, these consecutive crises highlighted our resiliency and determination – which will be crucial in starting VIA Rail's next chapter.
Without any doubt, 2020 brought unique hardships and lessons. However, we never lost sight of our future and of our vision to be the smarter way to move people – and the answer to fulfilling it lies in our mission: Passengers first.
Our mission: Passengers first
Passengers are at the heart of everything we do, and we always strive to answer and exceed, to the best of our abilities, their expectations. This is in part achieved by constantly working on improving our services and finding better ways to connect Canadian communities.
From environmental to social and economic considerations, our objective is to continuously align with our passengers' needs. Whether it be the reduction of road congestion, or using a more sustainable and efficient means of transportation, our customers find what they are looking for in the train.
But we cannot stop there, and while there is great potential in today's service offering, fulfilling our mission and restoring the critical role of passenger rail depends on two factors, which are at the source of our growth. First, our access to the infrastructure. VIA Rail only owns three per cent of the tracks on which it operates, sharing access with freight operators, which in turn impacts schedules, frequencies and, therefore, the overall number of seats that we can offer across the network. Second, our aging equipment affects the level of comfort that we are able to provide to our passengers.
For all these reasons, we have been working for several years now on our modernisation programme, which will, undoubtedly, transform passenger rail service in Canada.
Modernising passenger rail service in Canada
Despite the pandemic, we have been advancing on our various modernisation projects to enhance several aspects of the customer experience.
First, the Heritage Fleet Refurbishment Program consists of modernising and refurbishing HEP cars. Using the 'reuse-recycle-repurpose' approach, we are improving the interior design and comfort of our train cars, which will be deployed on VIA Rail's various routes, such as, amongst others, the Canadian, the Ocean and some regional routes.
We have also been hard at work on our Corridor Fleet Replacement Program. Starting in 2022, we will be welcoming passengers onto the first of 32 state-of-the-art bidirectional trainsets for use in the provinces of Québec and Ontario, where we served more than 4.7 million passengers in 2019. From universal accessibility and wider seats, to the use of some of the most energy-efficient technology around, VIA Rail will provide a greener, more accessible and more efficient travel experience to Canadians.
Finally, our modernisation programme would not be whole without our flagship project: High Frequency Rail (HFR), a large-scale and environmentally friendly endeavour which consists of upgrading and building new tracks dedicated to passenger trains between Québec City and Toronto. This will allow to connect more – and new – communities together, provide more departures, improve on-time performance and reduce trip times. Furthermore, HFR will have a substantial economic impact and will also significantly contribute to the reduction of road congestion and, thus, greenhouse gas (GHG) emissions. We are hopeful of receiving a favourable response from the Federal Government soon in order to move ahead with the project.
Undoubtedly, these large-scale initiatives centred around the needs of customers are another step to restoring the critical role of passenger rail service in Canada.
Canada: A rail nation
We must not forget that this country is a rail nation. When looking ahead, the past always shines a light on what the next steps are. By providing sustainable travel solutions, we are modernising passenger rail service in Canada and, beyond that, we are returning to one of the basic elements around which the original railroad was created: Connecting as many communities as possible, from coast to coast.
Today, as the national passenger rail service, we have a responsibility to further that legacy. Our modernisation projects – more specifically, HFR – were conceptualised with the same nation‑building mindset as the original Canadian Railway. Over a century later, travel is changing, and so are we, but our raison d'être remains.
Let's act today for a more promising tomorrow. 

Cynthia Garneau joined VIA Rail Canada as President and Chief Executive Officer in May 2019. Prior to this, she was President of Bell Helicopter Textron Canada Ltd. With over 20 years' experience in the aerospace industry, she has led projects in areas including Supply Chain Management, Corporate Affairs and Government Relations. Cynthia has served on boards including the Aerospace Industries Association of Canada, Aéro Montréal Aerospace Cluster in Quebec and the Fondation de l'Hôpital Régional de St-Jérôme. She holds bachelor's degrees in Specialised Education and Law, both from Sherbrooke University, and has been a member of the Québec Bar since 1994.