VIA Rail Canada reports Q3 ridership and passenger revenue increases
VIA Rail Canada has reported an increase in ridership and in passenger revenues for the third quarter of 2019, compared to the same period in 2018.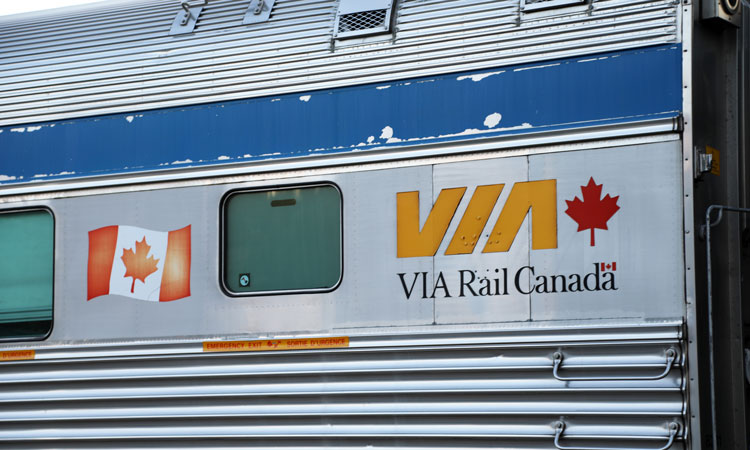 Between July and September, VIA Rail saw an increase of 6.9 per cent in ridership while passenger revenues grew by 1.1 per cent as compared to the same quarter of 2018. This represents the 15th straight quarter of increased ridership and the 22nd consecutive quarter of revenue growth.
Cynthia Garneau, President and CEO of VIA Rail, said: "I continue to be energised by the passion and dedication our employees demonstrate every day in their work on projects big and small. We reported overall growth in ridership and revenue performances for another consecutive quarter, and our Canada Day and Labour Day long weekends were our busiest of the last decade, all while our new fleet project progressed on schedule. More than ever, VIA Rail is proud to be leading the way to a better transportation solution for all Canadians."
VIA Rail's highest percentage increase in ridership is recorded on regional services (26.5 per cent), due in large part to the return of the Winnipeg–Churchill service. Ridership and passenger revenues on the Québec City–Windsor corridor increased by 7.2 per cent and 5.5 per cent respectively, while the Montréal–Halifax service (the Ocean) saw its passengers revenue climb 8.9 per cent versus the third quarter of 2018.
Modernisation projects
The programme to see VIA Rail deploy a brand-new fleet of trains to service the increasingly busy Québec City–Windsor corridor is on target for introducing the new trains beginning in 2022. VIA Rail have just completed the first of the scheduled three design phases and expect the second phase to be completed by early 2020. In addition to key system-related elements, particular emphasis has been placed on passenger amenities, including innovations in universal accessibility as VIA Rail progress on its journey to a barrier-free Canada.