Roundtable: Strengthening Rail's Position in the Logistics Industry
Find out what these industry experts think about topics including the impact of COVID-19 on the rail freight sector, how to unlock more capacity on freight networks, encouraging a modal shift from road to rail, and the opportunities for digitalisation and emerging technologies.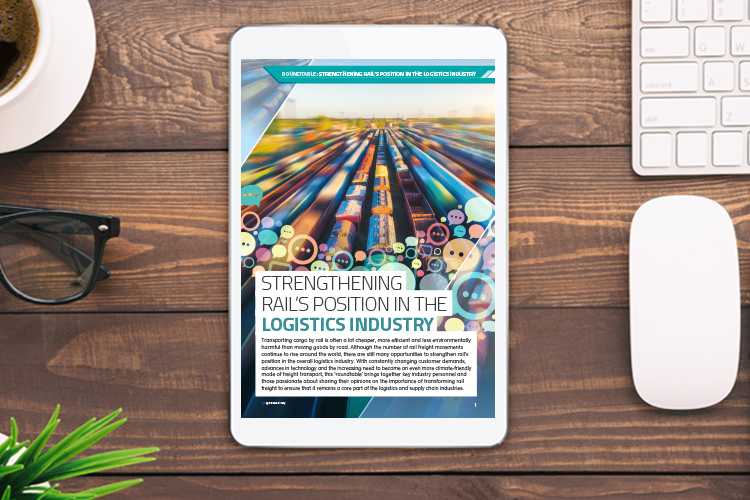 Transporting cargo by rail is often a lot cheaper, more efficient and less environmentally harmful than moving goods by road. Although the number of rail freight movements continue to rise around the world, there are still many opportunities to strengthen rail's position in the overall logistics industry. With constantly changing customer demands, advances in technology and the increasing need to become an even more climate-friendly mode of freight transport, this 'roundtable' brings together key industry personnel and those passionate about sharing their opinions on the importance of transforming rail freight to ensure that it remains a core part of the logistics and supply chain industries.
Participants:
Zoe McLernon, Multimodal Policy Manager, Logistics UK
Conor Feighan, Secretary General, European Rail Freight Association (ERFA)
Clemens Först, CEO, ÖBB Rail Cargo Group
John Smith, CEO, GB Railfreight