DB investment boosts manufacturers
Posted: 11 April 2014 | James Abbott, Technical Editor, Global Railway Review | No comments yet
Capital expenditure by Deutsche Bahn AG (DB) is rising by over 5% annually, but certification problems are giving suppliers pause for thought. In late-February 2014, DB put on hold its proposed high-speed Frankfurt–London rail service – news that came as little surprise. The project has been dogged by delays ever since the operator announced in October 2010 (beside an ICE hauled into the UK to go on show at London's St Pancras station) that it hoped to introduce a preview service in time for the London Olympics in July 2012, and a regular service a year later…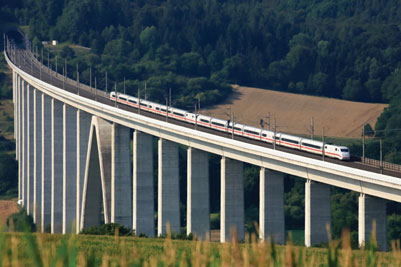 Copyright: Deutsche Bahn AG
At the root of the non-appearing London service is a factor which has seriously affected German domestic services: rolling stock acceptance delays. The London service was supposed to be formed by Siemens Class 407 Velaro D high-speed trainsets, but DB has had trouble getting these accepted for German domestic service, let alone cross-border journeys.
The fleet of Class 407 trains were originally due to enter service from December 2011, covering international services from Frankfurt to Paris and to southern France via the (then) new Rhin-Rhône high-speed line. But it was not until Christmas 2013 that the operator introduced them in Germany, following the green light from the federal approvals body, the EBA, to use the units in multiple.
The rest of this article is restricted to logged-in members. Login or subscribe free to read it.