A holistic approach to sustainability on Crossrail
At £15 billion, Crossrail in the UK is the largest infrastructure project in Europe. The new railway will connect 40 stations across London, including Heathrow Airport and Reading in the west with Canary Wharf, Abbey Wood and Shenfield in the east. Crossrail will add 10% extra rail capacity for London and bring an additional 1.5 million people within 45 minutes commuting distance of London's key business districts. The estimated benefit of Crossrail to the UK economy is at least £42 billion. Sustainability Manager, Dr Michael de Silva, explains how Crossrail is committed to building this new railway in a way that provides a lasting economic, environmental and social sustainability legacy…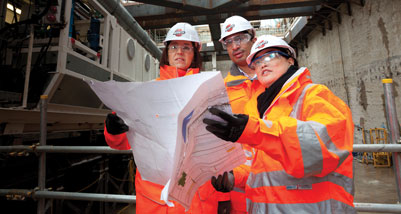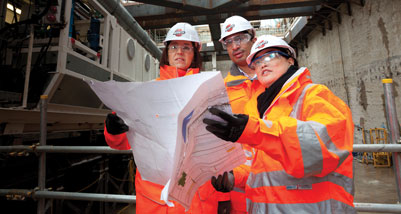 At £15 billion, Crossrail in the UK is the largest infrastructure project in Europe. The new railway will connect 40 stations across London, including Heathrow Airport and Reading in the west with Canary Wharf, Abbey Wood and Shenfield in the east. Crossrail will add 10% extra rail capacity for London and bring an additional 1.5 million people within 45 minutes commuting distance of London's key business districts. The estimated benefit of Crossrail to the UK economy is at least £42 billion. Sustainability Manager, Dr Michael de Silva, explains how Crossrail is committed to building this new railway in a way that provides a lasting economic, environmental and social sustainability legacy.
Building sustainability into Crossrail
To ensure sustainability was built into planning from the outset, Crossrail produced a Sustainability Strategy adopting seven sustainability themes under which 15 key sustainability initiatives (KSIs) were established.
Responsibility for each KSI is assigned to directorates and integrated into the annual business plan. Key Performance Indicators (KPIs) have been established for each KSI against which performance is incentivised. KPIs are reported in three dashboards – social, environmental and economic sustainability – and monitored by the project's Sustainability Committee. This Committee provides governance and direction and provides support where required.
This governance structure and commitment to voluntary annual sustainability reporting is quite unique to a temporary organisation.
Sustainability policies drive procurement
Crossrail's Procurement Strategy embodies seven themes of Responsible Procurement, which are articulated within contracts with principal contractors…
Issue
Related topics
Related organisations