Eurostar unveil new e320 train and future plans
Posted: 13 February 2015 | Nicolas Petrovic, CEO, Eurostar | 2 comments
Towards the end of 2014, Eurostar unveiled its new e320 train – designed to offer passengers an unprecedented level of style and comfort, as the cross-Channel high-speed operator looks to ambitious growth in its services in the future. Global Railway Review was keen to interview Nicolas Petrovic – CEO of Eurostar – to understand more about their plans for the future and the key features of the new trains…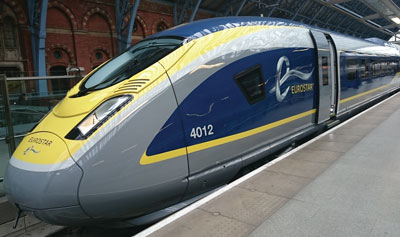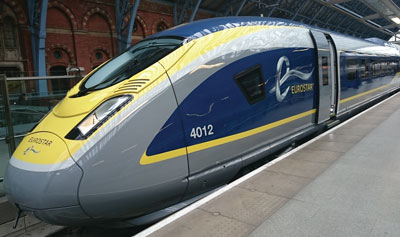 Towards the end of 2014, Eurostar unveiled its new e320 train – designed to offer passengers an unprecedented level of style and comfort, as the cross-Channel high-speed operator looks to ambitious growth in its services in the future. Global Railway Review was keen to interview Nicolas Petrovic – CEO of Eurostar – to understand more about their plans for the future and the key features of the new trains.
Eurostar has changed the way people travel over the last 20 years. How will the new e320s help increase passenger capacity in the future?
Over the last 20 years, we have led the way in cross-Channel high-speed rail travel, cementing the link between the UK and mainland Europe. Having had 10 consecutive years of growth, we are seeing record demand for our services and the addition of the e320s to our fleet will be key to achieving our growth ambitions.
The new trains can carry almost 900 pass – engers, which boosts capacity per train by 20%. When they come into service later in 2015, passengers will see a complete transformation of our service. Over and above an increased capacity, the e320s bring chic new interiors and Wi-Fi connectivity providing an unprecedented level of style and comfort for our customers.
Another key feature of the e320s is that they are interoperable, which means they have the ability to operate on parts of the European network which our current trains cannot serve. This is enabling us to offer direct services to Amsterdam, for example, from December 2016, and is a signal of our commitment to expanding our routes in the future.
Why in particular did Eurostar choose the Siemens Velaro platform for the train-design?
Siemens have a very strong track record in building state-of-the-art trains specifically for high-speed rail, and we were impressed by what they brought to the table.