Naples–Bari and Palermo–Catania–Messina high-speed/high-capacity lines: an important driving force for Italy's development
Posted: 6 August 2015 | Michele Mario Elia, CEO of Ferrovie dello Stato Italiane (FS Italiane) | No comments yet
The Naples–Bari and Palermo–Catania–Messina high-speed/high-capacity (HS/HC) itineraries are among the main works included in the so-called 'Unlock-Italy' Law no. 164 of 11 November 2014. The Italian government aims to give the country a strong sign of recovery in both the economy and employment – commencing in the South – through these works…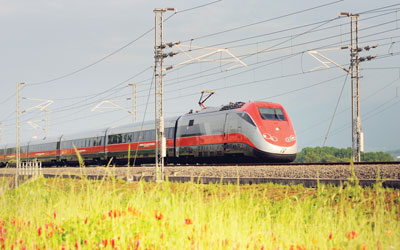 The Naples–Bari and Palermo–Catania–Messina high-speed/high-capacity (HS/HC) itineraries are among the main works included in the so-called 'Unlock-Italy' Law no. 164 of 11 November 2014. The Italian government aims to give the country a strong sign of recovery in both the economy and employment – commencing in the South – through these works.
These are important works to improve the railway system and develop both the territory and social cohesion that are strategic to Italy and Gruppo FS Italiane and it is no coincidence that they have been included in Corridor 5 'Scandinavia–Mediterranean' of the Trans-European Railway Network (TEN-T).
Constructing the Naples–Bari HS/HC lines along the Naples–Bari–Lecce–Taranto and Palermo–Catania–Messina main line is a clear sign of renewed attention being paid to Southern Italy by national institutions entailing effective creation of infrastructures that FS Italiane has always supported. This is an important goal that can be achieved through the process of acceleration and simplification advocated by the government to construct infrastructural works considered strategic, non-deferrable and urgent throughout Italy…
The rest of this article is restricted to logged-in members. Login or subscribe free to read it.