The future of high-speed rail in Sweden
Posted: 1 October 2015 | Stefan Engdahl, Director of Market and Planning at the Swedish Transport Administration (Trafikverket) | No comments yet
Within a foreseeable future, Sweden will have its first high-speed railway, writes Stefan Engdahl, Director of Market and Planning at the Swedish Transport Administration (Trafikverket). After years of discussions and investigations, there is now wide majority support for a large investment, which also includes new housing and improved public transport. This will be the largest infrastructure project conducted in Sweden in a generation: a society transformation as great as when the main lines were drawn through the country in the 1800s. The overall descriptions of the upcoming investment into a high-speed railway between the metropolitan regions of Sweden indicate a great boost for Swedish infrastructure. The goal is for these high-speed railways to be completed around 2035…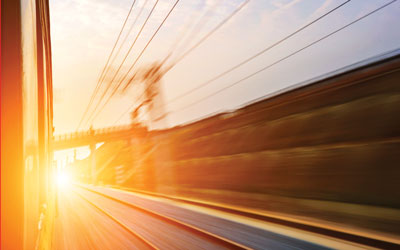 Travel times will be significantly shortened – which is one of the explicit gains of this initiative. The end goal is to make it possible to travel between Stockholm and Gothenburg in two hours, and between Stockholm and Malmö in two and a half hours. At the same time, capacity on the existing main lines will be freed-up for freight transportation.
The new high-speed railway requires new technology and a new construction standard, which allows a maximum speed of 320km/h. There are many challenges ahead. In addition to the new technology in regard to the construction, a new type of vehicle will be required; one which can drive at such a high-speed while still maintaining comfort and operational reliability.
Parts of these new railways are already well underway in terms of planning, such as the Gothenburg–Borås route and the 'Eastern Link' between Järna and Linköping. The Swedish Transport Administration is also currently investigating alternative routes between Linköping–Borås and Jönköping–Malmö. Later in the autumn, the Swedish Transport Administration will present its collective assessment of social effects and benefits, and hand this over to the National Negotiation on Housing and Infrastructure which has been commissioned to provide a final proposal to the government regarding routes, stations and funding.
The rest of this article is restricted to logged-in members. Login or subscribe free to read it.