Innovation the key to competition on Italy's railways
Posted: 25 July 2016 | Andrea Giuricin, Strategic Advisor for NTV | No comments yet
The rail industry is constantly faced with new challenges. Until recently rail was considered an 'old industry' due to a lack of innovation, but modern digital and sharing cultures are now giving way to new opportunities in the rail sector. As Andrea Giuricin, Strategic Advisor for NTV, explains; Italy is a clear example that innovation is achievable and highly valuable for customers…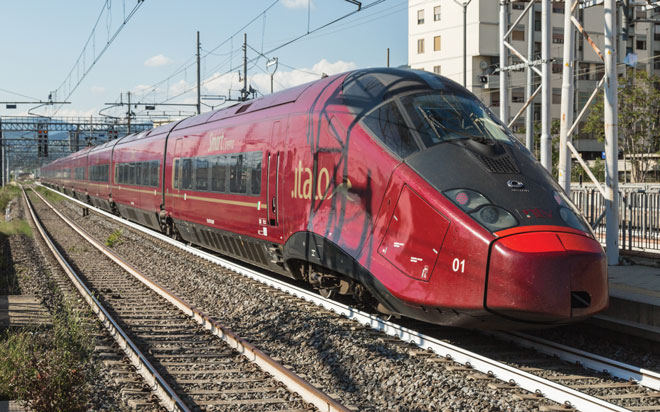 The rail industry is constantly faced with new challenges. Until recently rail was considered an 'old industry' due to a lack of innovation, but modern digital and sharing cultures are now giving way to new opportunities in the rail sector. As Andrea Giuricin, Strategic Advisor for NTV, explains; Italy is a clear example that innovation is achievable and highly valuable for customers.
More than 10 years ago in the high-speed rail sector, Italy decided to allow private competitors to enter in the market.
At the end of 2006 a group of private entrepreneurs – assisted by a strong group of the most important Italian banks and insurance companies – decided to launch the Italo project (25 high-speed trains produced by Alstom) and services began on 28 April 2012. Now, after more than four years in operation, it is possible to analyse the success of the project and also reflect on the mistakes that were made.
From the beginning the challenge was extremely complicated because the fixed costs were very high and competition was regarded as being unfair.
At the time Rete Ferroviaria Italiana (the infrastructure manager) and Trenitalia (the railway undertaking) were 100% owned by the same holding company, Ferrovie dello Stato Italiane, which resulted in complications with regard to competition.
In the beginning there was not an independent authority to set the rules to 'play the game'.
There were many points that were not resolved, but equally many positive steps taken in the direction of competition thanks to the independent authority and decisions of the Ministry of Transport and Infrastructure Graziano Del Rio.
In 2015, for the first time, Italo reached breakeven and the EBITDA was positive for 18.8% of the revenues. To make a comparison, in 2013 the EBITDA was negative for 14.2% of the revenue – indicating a big turnaround in terms of profitability…
Issue
Related organisations
Related regions