Brightline offers new transportation alternative in South Florida
Brightline – a new express intercity passenger rail service is due to open in Florida in 2017 connecting Miami, Fort Lauderdale, West Palm Beach and Orlando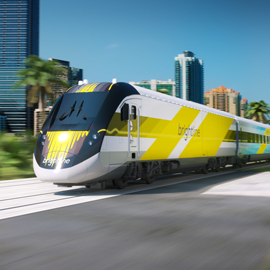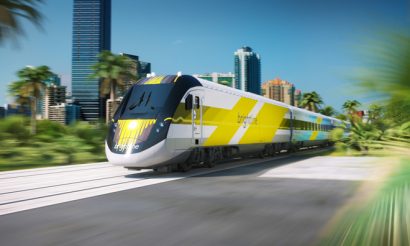 Florida will soon feature a new express intercity passenger rail service that will redefine the way Americans travel. Connecting Miami, Fort Lauderdale and West Palm Beach by mid-2017, with service being extended to Orlando in the second phase, Brightline trains will provide an important mass transit alternative between four major Florida cities. The project will cost an estimated $3 billion to build and is the only privately owned and operated passenger rail system in the United States. Considered a private-sector solution to a public need, the service will ease the stress of traffic, provide a simple and intuitive experience from door to destination, and foster new opportunities to explore more of Southeast Florida.
Brightline will be the only privately owned and operated passenger rail system in the U.S.
Leveraging a 100-year-old rail infrastructure backbone built by Henry Flagler, the project will provide a boost for the region's economy and mark the beginning of a new era in Florida's rich rail history.
Brightline will improve the overall commuting experience in South Florida with frequent, on time and convenient departures, mobile and online ticketing, and competitive pricing. The trains, with interiors designed by the Rockwell Group, are being built in Sacramento with best-in-class innovation and technology by Siemens.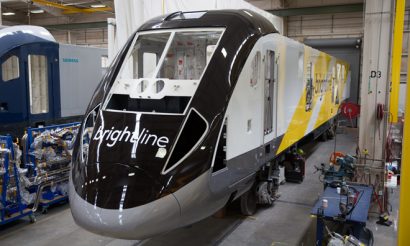 "With Brightline, we are reimagining what it means to travel by train in America and have taken a thoughtful and innovative approach to how we designed our trains. From the comfort of our custom-designed seats to the convenience of smartly-designed bathrooms, we have carefully and deliberately focused on the details that matter," said Michael Reininger, president of Brightline.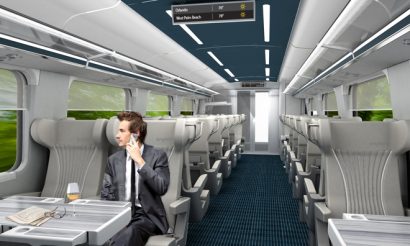 Designed for comfort, the trains are specially created for a smooth and quiet ride with large windows providing views from every seat. Trains will be packed with amenities and features to optimize passenger time like complimentary Wi-Fi and power outlets for each seat. There will also be a food and beverage selection and bike and luggage storage.
End to end mobility for all travellers
Brightline is the first fully accessible train, exceeding compliance standards and addressing the needs of guests by providing end to end mobility for all travellers.  To do this, Brightline trains feature level boarding, utilizing retractable platforms that are integrated into the train car door systems. Prior to the doors opening, the platforms will extend up to 12 inches from the train and pivot to create a flush surface for passengers to cross, making it easy for those with mobility challenges, pushing strollers or luggage to board Brightline. Once on board, guests will find Brightline aisles are 32 inches, wider than any other train, providing ample space for wheelchairs and strollers to easily glide throughout the coach with access to all areas, including the restrooms.
Station construction
Construction has begun on stations in Miami, Fort Lauderdale and West Palm Beach that will offer connectivity to major public transportation options in each city. Adjoining dynamic urban centres are being developed to provide passengers with nearby access to retail and dining attractions.
Express trains will be able to make the 235-mile trip between Miami and Orlando in about three hours, travelling at a top speed 125 miles per hour.  It will take less than 30 minutes to get to Fort Lauderdale from Miami and under 60 minutes to West Palm Beach from Miami. Convenient and frequent departures will ensure that all travellers are accommodated.
Up to three million vehicles will be removed from the road each year
Brightline and tourism officials say the trains and their stations will transform travel throughout Florida, now the third most populous state in the United States. With a projected 100 million visitors annually and 500 million trips taken between Central and South Florida each year, providing trains as an alternative method of transportation will ease congestion on the roads and alleviate pressure on crowded airports. Brightline predicts up to three million vehicles will be removed from the road each year, a significant reduction in greenhouse gas emissions and fuel consumption.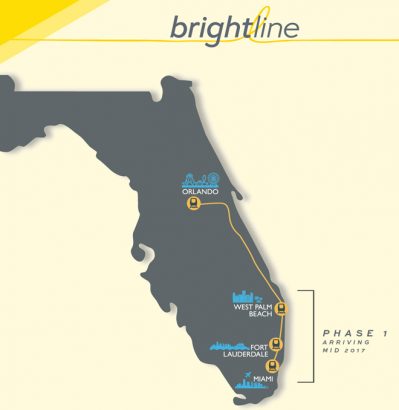 The first wave of Brightline trains will be five four-car train sets that will each carry 240 passengers. The company has a total of ten seven-car train sets, each carrying 356 passengers, on order. The first train – comprised of two locomotives and four passenger cars — is on schedule to be completed and delivered to Brightline in South Florida later this year.