Transforming north – south train travel through London
Network Rail's 'Railway Upgrade Plan'1 is an investment plan for Britain's railways. It makes up two-thirds of Network Rail's £40 billion spending priorities up to 2019 and represents the biggest sustained programme of rail modernisation since the Victoria era. For Global Railway Review Mark Carne, Network Rail's Chief Executive, explains the ongoing Thameslink Programme2 work as part of the upgrade plan, which includes redeveloping London Bridge station and transforming north-south train travel through London.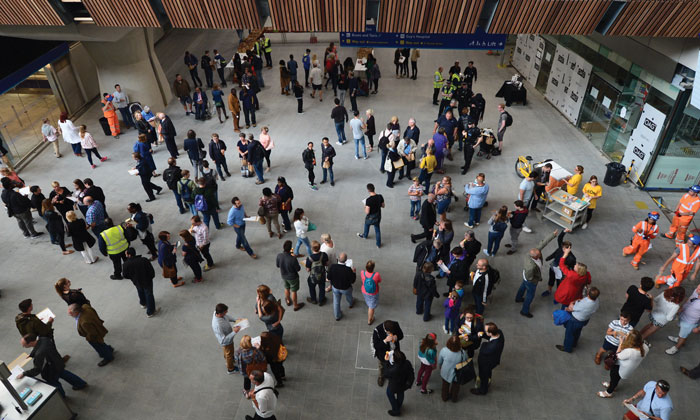 The railway network in the south of England is one of the most congested anywhere in Europe – as those passengers that stand on crowded commuter trains know only too well. In the last 20 years the number of people travelling on the rail network has doubled, and the rail network, our stations and our platforms are dealing with more passengers than they were ever designed for.
However, after decades of under-investment, we are now spending record amounts on improving and upgrading the railway. Our 'Railway Upgrade Plan' represents the biggest investment programme in the railways since Victorian times. These huge projects take many years to plan and build and during this time the passengers often don't see the benefits – instead they see walls of wooden hoardings protecting construction sites, overcrowding on trains and platforms, delays and disruption.
A major part of the railway upgrade is the Thameslink Programme which, when complete in 2018, will transform north-south travel through London. Before work started London Bridge station was so congested that Thameslink trains simply weren't able to call there during the morning and evening peaks, with trains instead diverted via Elephant and Castle.
The construction work to totally transform London Bridge station and improve the reliability of the approaching railway has been going on for four years. It is the most ambitious redevelopment of any London station in a generation and one of the most technically demanding projects ever undertaken on our railway. We are rebuilding Britain's fourth busiest station – the tracks, the platforms and the infrastructure which enables trains to run – all the while keeping the station open and doing our best to keep passengers moving. I am extremely sorry that while doing this work there have been times when passengers have suffered frustrating delays. I know that the promises about tomorrow are of little consolation when performance isn't good enough today.
I am pleased, however, that some of the benefits of this project are finally now visible. We've opened two thirds of a brand new concourse, which will be the size of the pitch at Wembley once finished, making it much better for the 56 million passengers who use the station every year.
The station will blend 21st century engineering with Victorian heritage and architecture. It will be as transformative as King's Cross and will become an iconic new station for London. Our team has worked enormously hard to make this possible – every night, every weekend and every bank holiday for years. They are proud of what they have built and I think they should be.
But more needs to be done to make journeys better for passengers; and the work doesn't stop now. Over the next 18 months the Thameslink Programme will continue to untangle the complex track layout approaching the station and, as a result, deliver more reliable, more frequent journeys through central London by the end of 2018.
The changes we are making will allow more and longer Thameslink trains to run every day – up to 24 trains an hour through the heart of the capital, with eight or 12 carriages, compared to just eight trains an hour before the work began. Further new trains will be introduced into passenger service over the next two years to deliver an 80% increase in the number of seats for passengers travelling across central London.
The changes being made will offer passengers better connections than ever before to and through London, Gatwick and Luton airports and beyond, from Brighton to Peterborough and Cambridge.
In addition, the line connects with London's newest transport hub at Farringdon – where Crossrail and Thameslink will eventually meet – offering improved and faster connections to Heathrow, Canary Wharf and the West End.
This is important for passengers and the economy. Britain's railway is central to making the country run, underpinning jobs, driving economic growth and delivering cleaner and safer travel. More than four million journeys a day are taken for the purpose of work, study or visiting friends and family – the majority of these journeys going through, to or from the capital.
I am pleased that we can begin to show you these improvements. This is by no means the end of the work to upgrade the railway; much more must be done. It is, however, a big step towards the bigger, better railway that passengers deserve.
References
Biography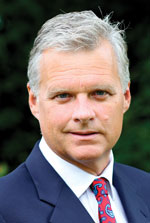 Mark Carne is Chief Executive of Network Rail and was appointed to the board in 2014. Mark was previously appointed Accounting Officer for Network Rail by the Secretary of State for Transport, meaning he was personally accountable to Parliament for Network Rail's stewardship of public funds. Mark was formerly Executive Vice-President for Royal Dutch Shell plc in the Middle East and North Africa, responsible for the company's business in a vital but volatile region at a time of significant political change. Before taking on that role he was Executive Vice-President and Managing Director for BG Group plc in Europe and Central Asia. Mark joined BG from Shell where he worked in a variety of roles during a 21 year period, including responsibility for Shell's oil and gas platforms in the North Sea and as Managing Director for Brunei Shell Petroleum. Mark is a fellow of the Institution of Mechanical Engineers, Independent Governor of Falmouth University, Senior Advisor for Adamant Ventures. LLP, and Senior Railway Executive for Rail Delivery Group Ltd.