MTR builds on its strong reputation
MTR Corporation has been operating in Sweden since 2009 when it began running the Stockholm Metro. Since then, it has fast become one of the country's leading transport operators, extending its activities in the region to also cover suburban, rolling stock maintenance and intercity services. In this article Jeremy Long, Chief Executive Officer – European Business of MTR Corporation, shares a concise overview of his company's progress in the railway market in this short time.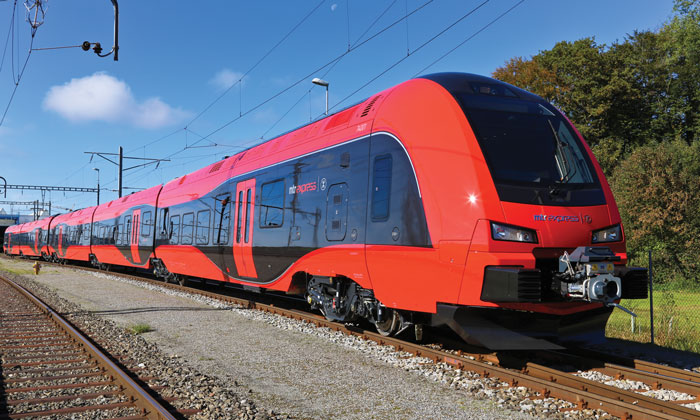 Last year we further expanded our operations in Sweden. In March2015 we launched the open access MTR Express (MTRX) service, linking Stockholm and Gothenburg, and in December we were delighted to have been awarded the Pendeltåg commuter railway concession by Stockholm County Council.
This article firstly provides an update on how the MTRX has established itself since its launch. Secondly, it outlines how mobilisation is progressing towards the formal handover of Pendeltåg services in December 2016, and how MTR intends to develop and improve these services.
MTR Express
MTRX is a premium open access train service on the 455km-long route connecting Sweden's two largest cities; the capital Stockholm on the east coast and Gothenburg in the west. MTR had ordered and introduced to service six brand new five-car Stadler 'Flirt Nordic' trains – designed specifically to withstand the frequently severe Scandinavian winter weather conditions. The timescale for delivery of the new rolling stock was very short indeed; ordered in October 2013, the trains had to be fully operational in time for the spring 2015 launch. The process required a significant degree of collaboration with the rolling stock manufacturers and the Swedish transport authorities.
MTR deliberately chose Flirt Nordic – a train design that was already in existence; had been previously built and delivered; and had undergone the initial phase of in-service reliability growth – in order to reduce timescales and ensure the trains entered into service as planned. 
Following the successful completion of testing and commissioning of the Flirt stock in August 2015, we increased services on the line from 45 to 90 per week.
Customer excellence
Following this significant increase in services, the route has achieved an outstanding customer satisfaction rating of 91%1. Moreover, punctuality levels on the services were – and remain to be – 10%higher on the same route than the main competitor.
In July 2016 the prestigious Swedish Quality Index (SKI) named MTRX as Sweden's best railway operator. It was the first year that MTRX had been included in the survey, which generates a Customer Satisfaction Index based on passengers' opinions of Swedish operators and takes into account factors as diverse as brand image, customer loyalty, service quality, product quality, value for money and complaints handling. Scoring an overall rating of 71%, MTRX performed considerably better than its closest competitor, which scored 58%.
Preferred choice
MTRX is also helping to change the way that passengers travel across Sweden. It has quickly become a genuine alternative to taking a flight between Stockholm and Gothenburg. Rail currently accounts for approximately 30% of total traffic between the two cities and MTRX has taken approximately 15%-20% of the market share on this line since its launch. The latest data suggests that approximately 5,000 passengers make the journey by rail every weekday compared with 3,000 by air and 9,000 by car.
It's no surprise that the service is challenging the established transport routes across Sweden. The flight itself between Stockholm and Gothenburg may only take an hour, but most passengers will also need to take a 20-minute train journey from central Stockholm to Arlanda Airport and then make another 25-30 minute journey by road to central Gothenburg from Landvetter Airport, where there is no rail connection.
By contrast, MTRX just takes three hours and 19 minutes. Factoring in one to two hours of waiting time before take-off and time taken to disembark the plane and exit the airport, most air passengers would be likely to experience a longer total journey time by air than on MTRX, with less time for productive work or to relax on their journey.
Pendeltåg
MTR was awarded the concession to operate and maintain the Stockholm Commuter Rail Systems (Stockholm Pendeltåg) in December 2015. The concession will see MTR assume responsibility for train operations, station management and rolling stock maintenance as it takes over the Pendeltåg in December 2016 for an initial period of 10 years, with an optional four-year extension.
The Pendeltåg is a commuter railway connecting Stockholm with surrounding county areas. It covers a 241km network spread across four routes, including Bålsta–Nynäshamn, Märsta–Södertälje, Södertälje–Gnesta and Älvsjö–Uppsala, serving 53 stations and facilitating approximately 87 million passenger journeys a year. It is the second largest railway concession in Sweden after the Stockholm Metro.
Long-term commitment
The contract covers provision of all operations, maintenance and total delivery of the Stockholm commuter trains. MTR has entered the contract not only with a strong commitment but also a tangible plan to provide continuous improvement to the railway system, which it sees as a long-term investment.
In the bid for the concession, we laid out a clear vision to improve the operational and customer services of the Pendeltåg. We have always maintained a clear focus on delivering systematic and long-term improvements to ensure more pleasant journeys, enhanced train service and cleaner stations for passengers from day one.
Pendeltåg team
A consistent team has led all the work throughout the entire process – from the initial bid for the contract to winning the procurement – and is now preparing to take over the operations to ensure sustainability and feasibility all the way through to completion.
With less than six months to go, the Pendeltåg team at MTR is currently in the preparation phase. The CEO and management team are in place and working closely with a growing team that will quickly expand and is expected to reach nearly 1,400 employees by December 2016.
Effective collaboration
To ensure smooth transition and effective collaboration on the Pendeltåg, MTR's team is working closely with key stakeholders, including trade unions, to develop ways to collaborate and ultimately improve the overall experience for all commuters on the services.
We are also currently in the process of preparing a large training programme for managers and employees to help raise the leadership levels of senior staff and inform the more junior staff about the new contract and their role in fulfilling its conditions.
Commitment to customer experience
We intend to begin by regenerating station areas and will be taking steps to ensure the stations are run in as safe and environmentally friendly a way as possible. We have also planned for an extensive housecleaning of all the stations and trains as soon as we are up and running to make sure we give our commuters the best possible experience right from the start.
A dedicated staff of approximately 160 people will be recruited specifically to improve all aspects of customer service, as well as ticket service. We are developing a new driver assistance tool and new digital tools for all staff to make sure they are provided with updated, high quality information, ensuring that they have all they need to give passengers excellent customer service at every opportunity.
Looking ahead
MTR is committed to Sweden and we're very proud of what our management and staff have achieved so far. Going forward, we are keen to build on the strong reputation that we have already established with our customers.
Reference
Based on MTR Express' July 2016 email survey results. MTR Express' email-based survey is sent to all passengers after the journey. 91% of the customers rated 5, 6 or 7 on a 7-grade scale. 2557 responses were received.
Biography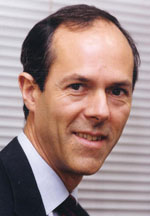 Jeremy Long is Chief Executive Officer – European Business of MTR Corporation. Jeremy joined MTR in 2005 to lead its growth strategy in Europe. Since then Jeremy has led all of MTR's bidding activity and the mobilisation and development of each of MTR's business interests in Europe. MTR's operating businesses in the UK are London Overground and Crossrail; and in Sweden – Stockholm Metro, MTR Express, and TBT (Tunnelbanan Teknik Stockholm). Jeremy was formerly Managing Director of FirstGroup Rail Division, the largest portfolio of UK rail businesses, and was founder and Chief Executive of GB Railways Group plc, an award-winning passenger franchise, open access, and rail-freight operator.