The future of mobile point of sale in rail
For Global Railway Review, Simon Pont, CEO of ECR Retail Systems, discusses the changes to payment technologies, specifically with mobile point of sale systems, and how the rail industry can fully utilise these new technologies to not only enhance passenger experience but to also drive business growth.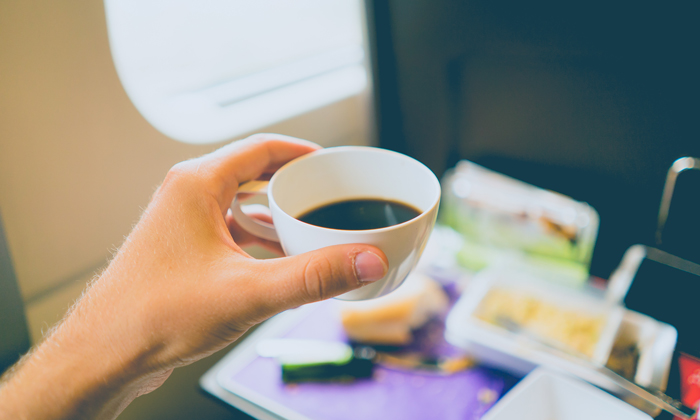 Payment methods have changed dramatically in recent years. This is a result of technological advancements along with higher demand for streamlined payment processes and reduced operating costs.
The rail industry has lagged behind in adopting new payment methods, with many selling tickets or retail through standard point of sale (POS) or via mobile point of sale (MPoS) systems. This means logging and accepting transactions, and printing receipts. However, in today's demanding consumer and business landscape, there are higher expectations from both investors and customers when it comes to business growth and capabilities around the whole payment process.
From a business perspective, investors demand greater profitability, while customers expect a diverse product offering, and the ability to pay for tickets or goods conveniently, via their preferred payment method and, crucially, in line with experiences at other retail outlets. Rail operators should be able to facilitate and accept payments from cards and mobile wallets via MPoS systems that increasingly accept contactless payments.
So, what should rail companies consider as they evolve their payment strategies?
Go contactless
Contactless payment and mobile wallets have become the norm with consumers embracing the speed and convenience of 'tap-to-pay' technology. Contactless payment technology is fuelling innovation in the payment industry and according to the UK Card Association, the UK is one of the most contactless-ready countries in the world.
This change is partly driven by customers' needs, ecommerce and the wider regulatory environment set out by financial institutions. VISA and MasterCard have introduced a contactless mandate, which states that merchants accepting payments must establish contactless payments as standard by 2020.
Frequently, purchases on-board are handled by chip and pin kiosks or ticket desks. This is already undergoing change with increased uptake of contactless MPoS usage working in conjunction with CRM, and a more retail-centric approach, within on-board retail. This will become all the more critical as firms improve the rail payment experience for customers.
Business intelligence
Progressive rail businesses are also exploring how to improve and efficiently manage their retail sales on-board. Modern MPoS systems can now play a bigger role in supporting inventory automation and stock management. Access to analytics and purchase behaviour data can be used to improve sales and customer relationships.
Data sourced from MPoS systems about purchases during journeys can indicate points during a journey when particular products will and won't sell, facilitating more effective stock and logistics management. These insights allow rail companies to build a business on data, where incremental gains could substantially increase revenue over time.
This commercial data, overlaid with CRM data about wider marketing insights, enables rail companies also to develop sophisticated loyalty offerings. This means that railway operators can better understand passengers' travel habits and enhance their retail offerings.
Digital ticketing
The transport industry is embracing the digital revolution. Digital tickets and payment through smartcards, mobile phones and contactless will offer customers greater convenience and flexibility with ticket purchasing.
For rail operators, another benefit is that electronic tickets are less open to fraud. They have secure features that combat counterfeiting, but also reduce the need for printed material and associated costs. For rail crew, a simple scan, or contactless touch, validates the ticket instantly.
With sophisticated MPoS systems, rail companies can offer destination attraction ticketing options too, as part of their on-board offer, so passengers can purchase tickets for local tours and attractions along with their on-board refreshments during their journey. These additional offers enable rail companies to improve their customer relationships and drive business growth. 
Get on-board
There is no doubt that the rail payments landscape is changing, but to keep up with this trend and maintain competitiveness, railway operators need to enhance the passenger experience.
The positive role that the modern MPoS can play within rail companies is powerful. If organisations embrace this inevitable change to evolve their payment strategies with an improved approach to retail and ticketing sales, the results for customer, business and crew will only be a positive.    
Related organisations
Related people