The future of interlocking design automation for the modern railroad – Q&A with Prover Technology AB
Ahead of Global Railway Review's webinar in association with Prover Technology AB on Tuesday 26 September 2017, we put some questions to Jesper Carlström, VP Project Delivery and one of the speakers of the webinar – to understand more about the topics to be covered.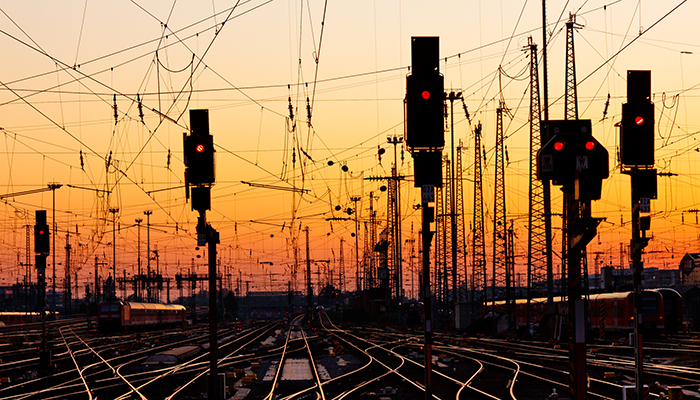 How does the design of interlockings impact rail operations?
All infrastructure managers stress that safety is their number one priority, but high capacity demands also require systems to be complex and optimised to quickly resolve traffic issues. It is a constant battle between simplicity on the one hand and capacity on the other. On lines with sparse traffic, simple systems are preferred, but lines with higher levels of traffic may benefit from more complex interlockings. Furthermore, when they become more complex, their construction time increases which risks project delays due to development processes in the railway business still being dependent on manual methods. Ironically, lines with high demands therefore have the highest risks of project delays. The results are higher costs, delayed revenue service and potentially reduced levels of safety when decisions are made at a late stage.
What are the main challenges that infrastructure managers face in implementing modern interlocking systems?
The main challenge is to find modern development processes that encourage invention whilst still being safe. So far, safety considerations have made infrastructure managers reluctant to accept invention – which is of course not sustainable in the long-term. The reason for this hesitation is due to the difficultly of ensuring new ideas do not jeopardise safety, and the fact that safety arguments are very often built on the 'proven-in-use' argument. There is no safe guard within traditional methods to ensure that new inventions do not introduce risks. Such methods are built on manual reviews and testing; hence they consume too much time, which costs money but also makes it difficult to deliver fast enough to keep up with the increased demands. A formal method is definitely needed to manage the safety of complex systems in the future.
What else will we learn during the webinar?
One thing I find particularly interesting is the infrastructure manager's vague specifications. They do not want to over-specify because they want to leave room for the suppliers to decide on the details, and they aim to accomplish this by being vague about their requirements. However, in the end, it often turns out that they are rather particular in what they want, and they argue that the supplier interpreted their vague specification in the wrong way. I would argue that if you want to leave room for invention then you should not be vague, but instead not specify at all. The parts you are strict about (such as the interfaces and properties you really want the system to include) should be specified in detail. The rest should be up to the supplier.
How can I join the live webinar?
The live webinar will take place on Tuesday 26 September at 15:00 (UK) / 16:00 (Europe) and is completely free to attend. Following the discussion, there will be a live Q&A session with Jesper Carlström and fellow keynote speaker Daniel Fredholm, Senior Consultant at Prover Technology AB. Register here for the live webinar.
I'm not available for the live webinar – how else can I watch the webinar?
If you are unavailable on Tuesday 26 September for the live webinar you can still register now and we will notify you as soon as the webinar recording is available to watch online.