Interview spotlight: GHH BONATRANS discuss how their products can help the rail-bound industry move forward
GHH-BONATRANS, discusses how their products can help the rail-bound industry move forward and what's in store for the group in the future…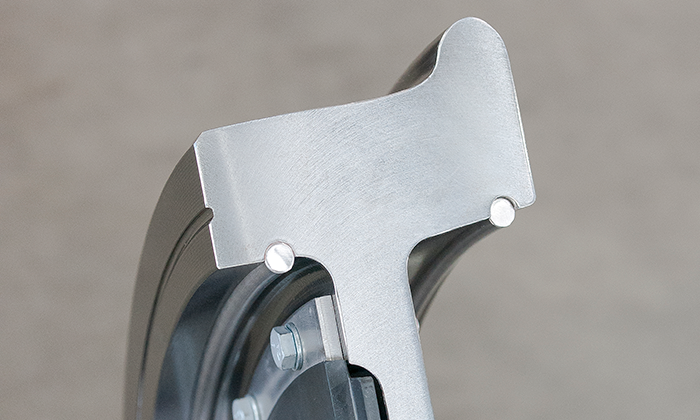 What can you tell us about BONAXLE® and what vehicles is this product suitable for?
We envisage its next massive progression will be in the high-speed segment thanks to the axle's impact resistance. However, with increased safety margins and scope for a longer service life, BONAXLE® is suitable for any vehicle with a powered axle where operators could reap maintenance savings by steadily reducing the need for ultrasonic and other inspections.
Its key features and benefits include: allowing older platforms to comply with current safety requirements; increased NDT intervals thanks to no crack initiation, nor propagation; no damage of axle shaft in operation, thus no repair of damaged paint (in fact there's no need for any coating); and there are no seizures during maintenance thanks to the superior hardness of the axle seat, journal etc.
BONAXLE® brings higher safety and lower LCC for any type of axle, and without modification of its geometry or steel grade. It has been proven for EA4T as well as for EA1N, though it is applicable for other steel grades too.
Can GHH-BONATRANS' products help reduce noise from rolling stock?
Yes, our family of noise mitigating solutions is called BONASILENCE® which includes relatively simple ring dampers, more sophisticated plate dampers, and the complex assembly of multi-segment dynamic systems. Such variety allows the solution to be tailor-made to fit any intercity or urban transport operator's noise reduction targets.
A solution to reduce operational noise is being launched on the new metro cars of Stadler for the Berlin U-Bahn network. Branded as BONASILENCE®M, it consists of load-bearing metal components and absorption elements (metallic and non-metallic composite materials). The expected lifespan of the damper is 15 years, or else it will accompany life of two or even three wheels.
Other key features include: its high absorption effect – up to 10 dB(A) rolling noise, up to 30 dB(A) squealing noise; it is applicable to all types of rail vehicles and for any wheel diameter; it is lightweight and easy to maintain; it fulfils fire protection requirements R9 for the hazard level HL2; and it is protected by a patent.
What sets the BONASTAR® solution apart from other materials in the market?
Within our research and development activities which we've conducted over the last 10 years, we prepared a family of improved steel grades for wheels called BONASTAR®. Again, there is no single material to ideally fi t all types of rolling stock and operational conditions. So the aim of development activities has been to find the right match for concrete operational conditions. Optimising and balancing among hardness, tensile strength, fracture toughness, fatigue characteristics, and so forth, of different wheel components, we are bringing to operators savings in LCC ranging from 10-30%; the first is relevant for BONASTAR®ER7, BONASTAR®ER8 and BONASTAR®ER9 – the materials of which are based on the currently valid standard EN 13262, and the latter is relevant for BONASTAR®4BD and BONASTAR®SAND – the materials of which are for specific operational conditions