Transforming NYC rail infrastructure for a better freight distribution system
Andrew Genn, Senior Vice President of the Ports & Transportation Department at the New York City Economic Development Corporation (NYCEDC) provides an overview of Freight NYC, a $100 million plan to modernise New York's freight distribution system which includes strategic investments to modernise rail assets.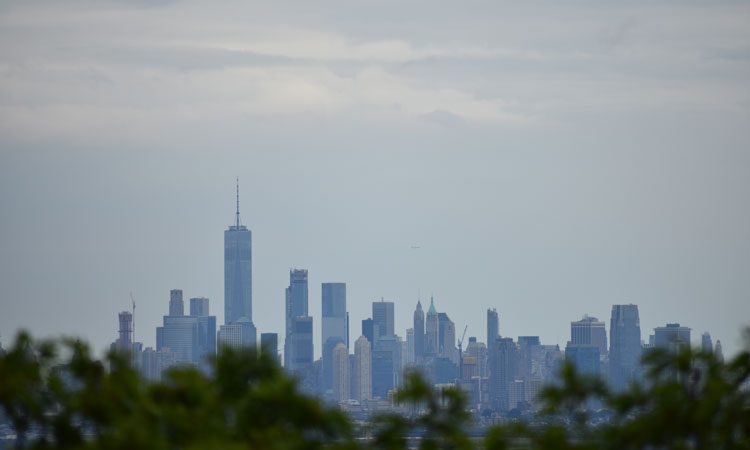 New York has long been a pioneer in supply chain management. Decades before the creation of interstate highways, North America's largest city created innovative transportation technology, introducing steamboats, Clipper Ships, inland canals and railroads. This complex system evolved into a highly sophisticated urban distribution network with lighterage barges and railroad car floats; this helped make New York the world-class port city it is today.
But now, New York's supply chain is at a crossroads. This critical infrastructure, which served the city well in the past, is not equipped to handle the exponential population growth and increased consumer demand it has already begun to see. New York is expected to reach a population of nine million by 2040, and the gross municipal product of the city and immediate region is equivalent to Australia's gross domestic product. Its consumer market is the largest in North America and now worth roughly $1.5 trillion. To remain the greatest city in the world, New York needs the world's strongest supply chain.  
That is why the City of New York unveiled Freight NYC, a $100 million plan to modernise New York's freight distribution system. This plan includes strategic investments to modernise our maritime and rail assets and create new distribution facilities. This initiative also includes a roadmap to create nearly 5,000 good-paying jobs for New Yorkers, ones that provide a pathway to the middle class. A comprehensive plan like this is necessary to ensure goods can reliably enter New York. We need fuel to heat homes and apartments, food for grocery stores and restaurants, clothes to wear, electronics to use and tools to build. Without a better supply chain, the city simply won't run.
A central policy goal of Freight NYC is to transform railroad infrastructure from having only the bare essentials to becoming a model of 21st century ingenuity. Starting in the 1960s, sparked by the expansion of the federal interstate highway system and the advent of containerisation, the city began disinvesting from its rail system. Four-track electrified rights-of-way like the Bay Ridge Line in Brooklyn and Queens, which once carried thousands of railcars each day, shrank to a network with a single-track with few spurs carrying only dozens of railcars. Entire lines, including the Staten Island Railroad, simply closed when its major industrial customer moved operations out of the city.
Freight NYC both capitalises on this existing infrastructure and builds more of it. This two-pronged approach is the only way the city will be able to handle a projected 68 per cent increase in freight volumes between now and 2045. The initiative calls to create new transload capacity in key locations in Brooklyn and Queens, where legacy infrastructure remains but is underutilised. We expect to have up to five new facilities by 2020, which will include new platforms, track, shed space, scales, silos and other yard equipment to make it easier to transload to trucks for final mile deliveries. This will be especially beneficial to neighbourhoods like Long Island City, Queens and East New York, Brooklyn, both of which are home to a number of industrial and food-related businesses. This service will effectively extend trains into New York, thereby reducing truck miles and improving air quality.  
Freight NYC also calls for investments in other multimodal infrastructure and stresses the importance of better utilising the city's waterways. Moving goods by water was key to New York's initial economic success, and will continue to be vital well into the future. The plan calls for creating a new barge terminal in the South Bronx to serve the Hunts Point Food Distribution Center, one of the nation's largest wholesale food markets. Both the multimodal rail and maritime investments will create roughly 1,000 good-paying jobs.
In addition, New York will develop new urban distribution capacity. This is in response to skyrocketing demand for space. In 2017, vacancy rates for distribution space was less than five per cent, due in large part to the rise of e-commerce. Historically, distribution space has been far from urban centres, and freight has been processed at slower speeds. Today, we have close to four million square feet of e-commerce space planned or under construction closer to the urban core. This space is designed to move freight quickly and optimise the supply chain. And once complete, these new distribution spaces called 'freight hubs' will create roughly 4,000 new jobs.
Freight NYC is certainly an enormous undertaking, and the city recognises it cannot tackle this far-reaching plan alone. It will rely on private sector partners, industrial developers, terminal operators, and groups like the Metropolitan Rail Freight Council, the nation's preeminent rail planning consortium, to guarantee success.
While modernising New York's freight transportation system won't happen overnight, the city understands the urgency of making immediate and targeted investments to relieve congestion and improve residents' lives. With the help of our local, regional, and industry partners, the de Blasio administration is forging ahead to transform New York's supply chain, and securing the city's role as an economic powerhouse for years to come.
Biography

Andrew Genn is Senior Vice President of the Ports & Transportation Department at the New York City Economic Development Corporation (NYCEDC). In his role, Andrew supervises planning and policy initiatives related to waterborne freight and passenger transportation, air cargo facility planning, rail passenger and freight transportation. Andrew has worked at NYCEDC since 1997 and was responsible for leading the Strategic Plan for the Redevelopment of the Port of New York, the Comprehensive Port Improvement Plan, and the Maritime Support Services Location Study. These projects provided key guidance to the recently adopted Citywide Waterfront Plan and the Mayor's Waterfront Vision and Enhancement Strategy. As a founding partner and Chair of the UASGC CTE Advisory Board, Andrew has been a tireless advocate for our school and our students. He helped to write the CTE curriculum and our pathways, has facilitated work-based learning trips to sites such as the Hunt's Point Produce Market, and will be the first participant in our speaker series, Logistics Lunches. Andrew attended Cornell University (B.S. Urban Studies) and the City University Graduate Center (M.S. Political Science).