GSM-R radio systems and services evolution towards IP
ERTMS/GSM-R offers a portfolio of features, implemented to support traffic management as well as operational staff work and the applications to enhance services to passengers. This system is being rolled-out all over Europe and is becoming an international standard with projects in five continents. It is the basis for the migration of transport services toward a smart public transport system. Robert Sarfati, Chairman of the ETSI Technical Committee for Rail Telecommunications explains more.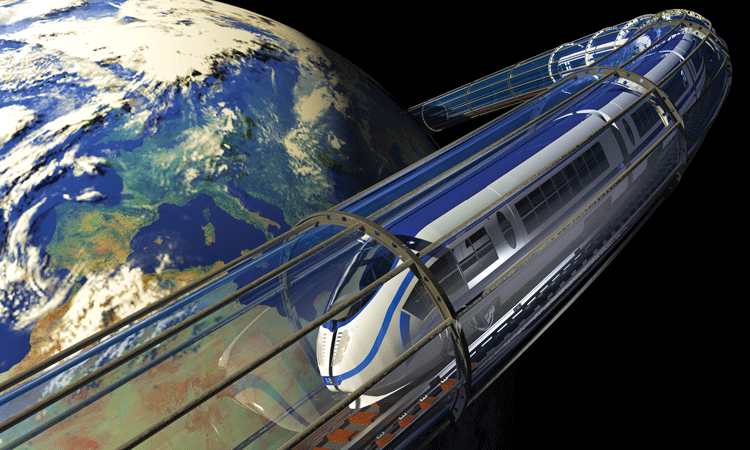 GSM-R – the European new generation digital radio communication system based on GSM – has been implemented in several countries. It has entered full nationwide commercial service in most of Western Europe and partial operational service in several additional Eastern European countries.
Indian railways, the railways in China, Saudi Arabian railways, all North African railways and several others outside Europe are either in the planning phase or considering its introduction in their networks.
In addition GSM-R is the bearer for ERTMS/ETCS – the European Train Control System – which is being gradually introduced as a true intelligent traffic management system all over European railway lines and is now extending to several worldwide countries as a recognised operating system. This system is the cornerstone for a sustainable transport system.
It allows transport services to migrate towards a user's oriented system and services. This evolution driven by services and cost improvement is the basis allowing for an evolution towards IP-based transport systems and services.
The drivers for evolution toward ERTMS
With its stable specifications and tested products, ERTMS/ETCS is seen as the right answer when renewing signalling equipment. The obsolete nature of the traditional signalling systems, their high costs (especially as regards maintenance), and their non-interoperability forced most stakeholders to see ETCS as the only signalling option for future trans-European rail networks.
ERTMS integrates the components necessary for an evolving rail traffic management system composed of GSM-R, ETCS, ETML and Euro-Interlocking functions.
The evolution of GSM-R towards IP
From a legislative point-of-view
An ERTMS Memorandum of Understanding (MoU) was signed between the European Commission, the European Railway Agency and rail sector organisations, stating in particular that:
"The Parties note the commitment of the GSM-R Industry Group members to the long-term support of GSM-R technology, at least until 2025". Today the support of GSM-R is extended until at least 2030. It was noted that "Nevertheless telecommunications systems usually have a much shorter life cycle than signalling systems. For this reason, it should be possible to replace the telecommunications part of on-board equipment without this having an impact on the safety critical signalling path".
Current ETCS applications work with GSM-R circuit-switched services. However, it does seem possible to use packet-switch systems (e.g. GPRS) and, in the longer-term, other IP-based standards, without impacting on the ETCS specifications.
From the European mandate perspective
A mandate was notified and endorsed by CEN/CENELEC and ETSI: M/483 Mandate for programming and standardisation addressed to the European Standardisation Organisations under Directive 2008/57/EC in the field of the interoperability of the rail system within the European Union. This system is the cornerstone of a sustainable transport system.
These basic assumptions led to the start of work not only on GPRS and EGPRS for ETCS, but also to pave the way for an evolution of the network components by introducing an architecture based on Release 4 Bearer Independent Core Network (BICN) in the EIRENE Radio specification.
It was intended to allow addressing existing and future needs through software and hardware evolution. It allows evolution with the introduction of modern systems as well as offering the availability of a secure information system to develop new applications aiming at improving the operation of railways.
The phased evolution of GSM-R features and functions
The current status
The GSM-R benefits from the GSM data transmission and includes already General Packet Radio Service (GPRS) which allows efficient adding of new operational services such as logistics, diagnostics, remote control, passenger services through access of railway staff to data bases through intranet, time scheduling and tariffs, automatic seat reservation to existing applications mainly based on voice transmission. Location dependent addressing feature allows geographic segregation when several dispatch areas are implemented in the operational network.
GSM evolution includes operational applications for rolling stock maintenance, optimised freight load management through tracking and tracing features as well as development of other on-board applications for passenger services such as basic ticketing.
Users requirements study
The UIC launched a study on Railway Mobile Communications System Users Needs which resulted in a report showing that mission critical communications such as train radio, ETCS, operation and maintenance teams, train maintenance crew applications operate over narrow band where future evolution might imply wide band systems for driver look ahead CCTV or real-time passenger video information. It should be noted that mail access on-board, WEB for passengers are Public Operators licensed applications.
Specifications development at ETSI
In parallel with the study of User's needs, it was decided to allow for network architecture evolution towards release 4.
The first phased allowed to specify and introduce BICN architecture based on an MSC Server and Media Gateways according to the ETSI TS 103 066 in order to ensure the full compatibility of features for Railways applications.
The decision was also taken developing a new specification defining the interface between the Network Sub System (NSS) and the Fixed Terminal System (FTS) using Session initiation Protocol (SIP) according to TS103 389. This standard evolved to accommodate for SIP Voice Recording System interface and introducing supplementary Services.
The introduction of EGPRS as a bearer for ETCS will be specified within a future TS defining the features necessary for operation with ETCS.
Conclusion
ERTMS is based on digital communications for voice and data.
Current railway applications are now available on an integrated and standardised platform and able to evolve with the users' needs. The system is able to perform all the existing day-to-day operations and offer a platform for evolution towards IP.
The high performance data transmission features of GSM-R allow for new applications such as IT systems for passenger information, on-board ticketing, diagnostics, maintenance etc.
The introduction of this system for most of transport organisations represents the following:
A reduction of operating costs
A reduction of maintenance costs (reduced spare parts and training costs)
Increased spectrum efficiency with Packet Switching
Reduced capital expenditure by using standard equipment
Increased flexibility of operation.
The transport organisations aiming to renew their current expensive equipment maintenance costs should consider the alternative of using GSM-R/GPRS as the answer to their existing and future needs. This system is widely deployed in the demanding European railway environment. GSM-R equipment has been developed and several industries are able to offer it 'from the shelves' provided that the frequency range is within the overall GSM 900 extended frequency range 873-915 MHz coupled with 918-960 MHz and now in the 1800 MHz frequency range.

Robert Sarfati is Chairman of the ETSI Technical Committee for Rail Telecommunications. He is also Chairman of the UIC ERTMS/GSM-R Operators Group, Chairman of the UIC European Rail Implementers Group, plus Director Consultant at SYSTRA.