How will Brexit affect Eurotunnel's operations?
Brexit has already had profound implications for travellers, rail and otherwise. Natalie Wilson, Rail Industry Writer, details how this is set to continue for months, and how Eurotunnel operations will be affected.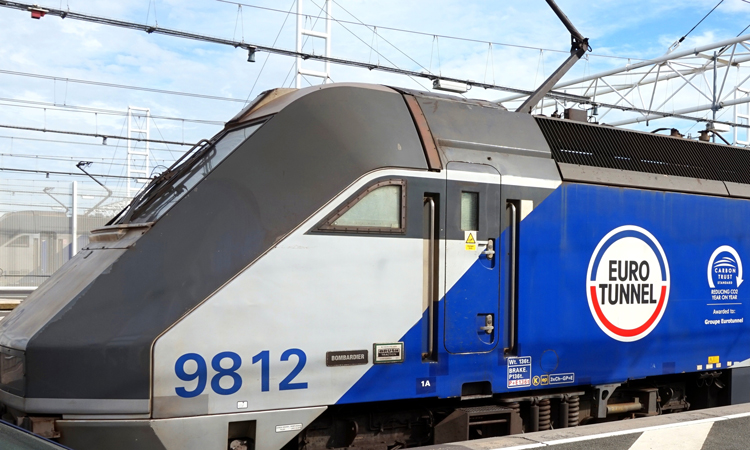 As we all know, Britain is currently on track to leave the European Union on 29 March 2019. The government has already detailed the various options – which are all dependent on the final deal we strike with the EU – and whilst there is currently no certainty of what this will entail, for those wishing to travel to mainland Europe there has been doubt cast over their plans.
With the deadline fast approaching, the Eurotunnel, or Le Shuttle, is risking having their vital links compromised. As a result of this, uncertainty and confusion regarding its fate are on the rise whilst the final negotiations are locked in a stalemate.
What will Brexit mean for passengers on the Eurostar?
The Eurostar, which operates high-speed trains from London St Pancras through to Paris, Brussels and Amsterdam, has been thriving in recent years. In the summer months of 2018, passenger numbers were up by 12 per cent and Eurostar sale revenue grew by a sixth. The new route into Amsterdam has proved particularly successful and a third daily train will start its journey in June 2019.
However, Eurostar laid out their serious concerns regarding Brexit shortly after the results of the EU referendum, bluntly stating: "There are no benefits or growth opportunity that they could identify from leaving the EU. Our fixed costs are already very high, and in many instances, the business case is marginal."
In their submission to the House of Lords, Eurostar expressed some practical concerns over the government's insistence on leaving the customs union, stating: "New customs obligations would be very difficult to put in place in the restricted space available in stations."
Eurostar's website currently informs passengers that after Britain leaves the EU, British passports will still be viable for travel from the UK into the European Union. However, in the event that we reach a no-deal, UK citizens who are planning a business or leisure trip into the EU after Brexit should be aware that the current free movement which is in place for British passport holders could end. IAS, an immigration advice service, has said that free movement will end as soon as the UK leaves the European Union, which is set to be at 23:00 on 29 March.
But, will the trains continue to run?
Eurostar is still planning and expecting to maintain their services on their existing basis and timetable following the Brexit decision: "Eurostar has been working extensively with outstation partners, governments and control authorities on both sides of the Channel to ensure that robust plans are in place to protect services and manage customer flows effectively."
To what extent will Brexit have an effect on services?
Whilst both parties are currently working to demonstrate that constructive negotiations are taking place, it appears that all is not what it seems. Brexit is likely to affect the Eurostar connection between London and Paris due to an international border which is set to arise between the UK and EU, however, this situation will depend on the type of Brexit reached.
Should a soft Brexit take place and the UK remain in the internal market for a certain transition period, things are likely to continue without any change in the short term. But, failure to reach an agreement and, in turn, trigger a hard Brexit, could create disruptions almost immediately.
Whilst the government is making plans and preparations, leaving without a withdrawal agreement in place would be detrimental for the Eurostar. Whilst negotiations with Belgium, France and the Netherlands have, and continue to be, held, there may well be a whole range of issues which will have to be quickly resolved and, put simply, a no deal would cause very dramatic and immediate disruption.
Whilst the clock ticks close and the prospect of a no-deal Brexit becomes more real every day, finding an agreement is crucial. A 'no withdrawal' agreement could have the potential to bring services to a stop in the aftermath of 29 March, but more so in the long term. It could increase costs for businesses and slow down the operation of the Eurostar service, putting its business model of hassle-free and quick travel to mainland Europe at risk.
Recent updates
Earlier this month, the cross-channel service was put into chaos following a setup by French trade unions as they put Brexit-style checks into place. Eurostar soon reported that delays and cancellations were to be expected from the Paris hub, where long queues began to form from 06:00.
It was reported that custom officials were being particularly aggressive and intimidating to passengers to and from the London hub; trying to demonstrate the effects that Brexit would have with security checks being reinforced with absurdity. Five French trade unions were behind the protests, demanding more staff and better pay to be able to cope with, what they argue, to be a more difficult process after Brexit. Phillippe Bollengier from the CGT Union added: "There will be stronger controls. You have a demonstration of what is going to happen". One of his colleagues, who was dealing with passengers waiting to travel from Paris to London said: "Brexit will be terrible for all of us. We simply do not have the manpower or resources to deal with the new demands."
Related topics
Related organisations
Related people