Diversity and inclusion: Sourcing new approaches to rail sector challenges
With the growing recognition that companies must do more to increase diversity within their workforces, Tara Nolan, Global Railway Review's Junior Editor, spoke to Nicola Hindle, Managing Director of Amey's Consulting and Rail Business, to find out what inclusivity initiatives are currently in place at Amey.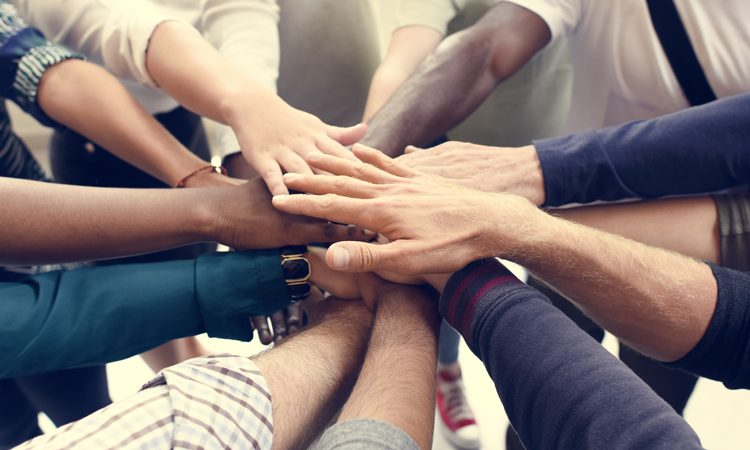 What do you think the main advantages of creating a diverse workforce are?
The first key advantage is attaining diverse ideas, alongside creating a true representation of the communities we deliver our services to. In engineering and transport, attracting employees who may traditionally eschew those types of roles is critical for us to be able to address the skills gap that we are currently witnessing. We have to cast the net as wide as we can to attract the talent we urgently need.
Even the cynical among us can't argue with the commercial benefits – diverse companies are recognised as being 15 per cent more likely to outperform their less-diverse counterparts.
How has the mindset regarding a diverse workforce/gender balance changed over the last few years?
There has certainly been better recognition regarding the fact that we have to do more to increase diversity and close the gender gap in the rail industry. We instinctively know that it's important to ensure groups aren't marginalised and are represented in our workforce. But there is more work to be done to find the solutions that will help address the gaps that still exist. Continuing to showcase 'what good looks like' in our businesses will help keep the momentum going.
What are the main challenges that need to be overcome to help encourage women and individuals from BAME communities feel confident in pursuing careers within the rail industry?
There are still some myths and misconceptions around modern STEM roles that we need to challenge. We need to do more to promote the opportunities that are available in our sector so that those who might not consider roles in rail can find ways into the industry that fit their circumstances. We must challenge the language and images we use to focus on the benefits brought to society, not just the big machines in mud!
I'm particularly proud of Amey's badge scheme with the Girl Guides that introduces engineering as a discipline to young girls through a fun and very accessible way. The scheme gives us the opportunity to reach out to over 400,000 girls aged five to 14 and showcase the pathways into our industry. New approaches like this are needed to remove the perception that it is a 'boys' club'.
What initiatives does Amey have in place to increase and support diversity within the rail industry?
We're absolutely passionate that our workforce represents the communities we work in so we've put a number of initiatives in place to, not only encourage that diversity and inclusion, but provide clear opportunities for career development and growth. I've made a personal commitment to have 30 per cent of engineering roles in my business held by women by 2020.
We also recognise that there is no 'one-size-fits-all' approach, we've taken a number of steps to improve diversity and inclusion. We have an employment programme particularly aimed at returners who perhaps stepped away from their career to focus on family and a flexible working policy that helps our employees make the right choices for them to meet their individual work-life balance needs.
We also have a robust [email protected] network dedicated to supporting each other on our individual career paths; we developed a partnership with Scope to help 'end the awkward' and provide better support for those with accessibility needs; we also have programmes to help former armed forces and ex-offenders get back into the workplace.
Does Amey have any apprenticeships schemes in place?
Yes, we are very pleased with the role that our apprentices play in our business and we've been on the Top 100 list for Apprenticeship employers for a number of years. The diversity of Amey as a business means that our apprentices can work across every area of our organisation – from Electricians to Customer Service Assistants, Highways Operatives to Rail Engineers.
Amey also has a unique partnership with the Duke of Edinburgh award scheme that means every apprentice we take on has a chance to attain the DofE Gold award and gain wider skills in communications, team work and resilience as well as the technical training and formal qualifications.
In the future, can you envision a workforce which is truly diverse and inclusive?
It is certainly a core aspiration for many of us. I think that we will continue to improve diversity in our industry but how long it takes to achieve a truly diverse workforce, I don't know.
For example, women have been in engineering for over 100 years but we're still talking about fixing the gender gap. What we can do is continue to push for improved diversity within our businesses, and personally.
By shining a light on the issues we still have and coming together as an industry to do something about them, we can finally close up some of the diversity gaps we've had for a long time. It's important not to set a milestone and then assume we've done enough when we reach it. We must continue to set new milestones until we can truly say we have a business that represents the diverse communities we serve
Biography

Nicola Hindle was appointed as Managing Director of Amey's Consulting and Rail Business in 2016, having previously been Finance Director for the business unit since she joined in 2008. Nicola has ultimate responsibility for the growth and performance of these businesses and contributes to and delivers corporate strategies for the growth of Amey as a whole, as part of its Executive Leadership team. Since taking the position, Nicola has overseen the expansion of Amey's footprint in Australia and the U.S., and the strengthening of its industry-leading position in Asset Management, as well as the continuous development of Amey's rail proposition in design, construction, maintenance and operation of our UK networks. Prior to joining Amey, Nicola held roles at AEAT, Bookham Technology and the Co-op.
Related organisations
Related people