An interview with Claudia Stein, Head of Global Product Management, Goldschmidt Thermit Group
In an interview with Global Railway Review, Claudia Stein, Head of Global Product Management at Goldschmidt Thermit Group, explains how its new DARI® solution plays a part in the vision of creating new in the construction and maintenance of modern railways.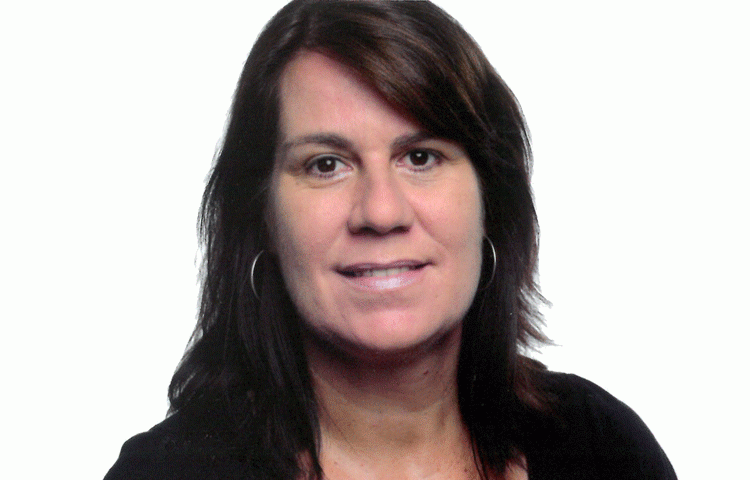 What rail industry requirements can be met with DARI®? What are the core benefits?
DARI® is our digital database solution which intelligently connects devices of the Goldschmidt Thermit Group. The requirements for automation, safety and digital documentation for example in the field of Thermit® welding are met by combining preheating data of the automated preheating device SMARTWELD JET with straightness measurements of the electronic RAILSTRAIGHT. Via the GOLDSCHMIDT DIGITAL APP all data is automatically uploaded to DARI® and the customer can immediately analyse the combined data, evaluate them or generate a construction daily log. Another need our customers expressed is enhanced digitalisation for maintaining track. DARI® integrates data from different measurement devices. The measurement results contain gauge, cant as well as horizontal and vertical irregularities which can be immediately evaluated in the relevant app. In addition, the app calculates gradient and twist parameters from these results. The immediate transfer of data to DARI® enables various analyses and visualisations at any location with internet access. It is also possible to create a history of measurement data in DARI®. Through DARI® a variety of data and measured values are being linked and thus adding significant value to the customer – be it in the field of rail welding, predictive maintenance or as an overview of the device's conditions.
How secure is the platform against cyber-threats when DARI® relies so heavily on data acquisition?
Data security is the essential foundation of DARI®. The questions of what happens to the acquired data is more than frequently asked by our customers. We benefit from a data centre and network architecture built to meet the requirements of the most security-sensitive organisations maintained by a worldwide leader. Data is stored in strictly secured data centres in Germany. We have complete control and ownership over the region in which the data is physically located which makes it easy to meet regional compliance and data residency requirements for the customer. Our systems transfer, process and store data at the technically highest possible security level. The IT infrastructure that our partner provides to its customers is designed and managed in alignment with best security practices and a variety of IT security standards. The following is a partial list of assurance programmes with which AWS complies: ISO 9001, ISO 27001, SOC 3 etc.
What level of customer feedback has been received so far?
As we expected, DARI® raised expectations in the market when we introduced this solution at InnoTrans 2018. Positive interest in our live presentations is reassuring that we are on the right track. Overall, we receive positive feedback from the pilot customers already using DARI®. Requirements for digitalisation are increasing so requests are not just to use DARI® with the existing interface but to connect DARI® to customer systems. An important requirement presented to us is to process acquired data to customer specific needs and transfer only those processed data via specifically designed interfaces to different customer databases.
How do you expect DARI® to evolve in the future when the rail sector becomes more demanding?
The development of IoT and big data in the rail industry is evolving a lot slower than the demand; that at least is our experience. We cannot develop new features fast enough to satisfy all needs. However, the requirements differ depending not just on the field of interest but also globally, thus proving a big challenge. Unfortunately, these developments take their time. It is essential to consider that digitalisation as such is not the key factor but meeting the customers requirements and thus creating added value for their business is most important.
Claudia Stein has worked in the rail industry for almost 15 years, first as an engineering consultant before joining Deutsche Bahn. After leading a modernisation initiative for railway stations, Claudia moved to the international cooperation for high-speed railways, Railteam. Since 2016 she has been the Head of Global Product Management at Goldschmidt Thermit Group.