Undertaking the biggest modernisation in the history of Polish railways
Andrzej Adamczyk, Poland's Minister of Infrastructure, writes that the country's much‑needed railway investment programme is helping to deliver a modernised rail network that benefits both passengers and rail freight.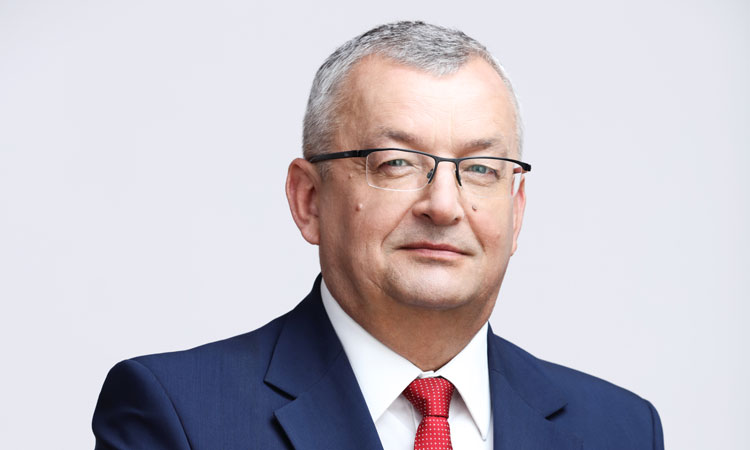 For a long time, the railway network in Poland suffered from underinvestment. The results of this state of affairs included: limited speed on numerous railway lines, ruined railway stations, lack of modern carriages and locomotives and even liquidation of lines, especially between smaller towns. This led to transport and social exclusion in many regions of Poland. Several years ago, we decided firm action must be taken, and the Polish railways are now being modernised. We are reconstructing railway lines, rebuilding passenger terminals, buying new carriages and locomotives.
The main investment programme dedicated to the Polish railways is the 'National Railway Programme' ('Krajowy Program Kolejowy'). It is dedicated specifically for railway lines and station platforms. According to the programme, approximately 9,000km of Polish railway lines will be modernised, rebuilt or built by 2023. In 2019, over 220 contracts were being realised. We are building new platforms for passengers so they have better access to rail transport and its facilities. We are modernising railway lines so that journeys can be faster and safer. Our passengers appreciate these efforts: since 2015, the number of passengers using Polish railways is continuing to increase rapidly.
In the 2020s, we are going to build many kilometres of new railway lines. For example, the new international railway route, Rail Baltica, between Warsaw and the Baltic states will be constructed, as well as new lines that will help passengers to get to the Transport Hub that is set to open in 2027 in Central Poland.
We are also creating better opportunities for rail freight transport. We believe this is the most ecological way to transport goods, which is why one of the biggest projects of the investment programme is to build complex and modern infrastructure in Polish seaports in Gdańsk, Gdynia, Szczecin and Świnoujście. We know that the better the railway infrastructure in seaports is, the more efficient and effective the ports will be.
However, railway lines and platforms are not the only elements of the rail transport system – passenger terminals are also very important. Polish National Railways (Polskie Koleje Państwowe) are now modernising and building almost 200 terminals in Poland. After all, it is the passenger terminal – the building condition and facilities available there – that generates an overall picture of rail in passengers' minds. We must care about it, and so we do.
Last, but not least, we are also responsible for the conditions in which the passengers of Polish railway are travelling – that is why we are running a comprehensive 'Rolling Stock Strategy' ('Strategia Taborowa'). We are buying new carriages, electric train sets and locomotives. In 2023, when the strategy will come to an end, 80 per cent of the rolling stock will be new or modernised.
Our aim is to have a safe, comfortable and modern railway in Poland. We are working hard to make it happen. Polish passengers, as well as our guests from abroad, are witnessing the biggest modernisation in the history of Polish railways. Our constant effort is bringing visible results. We are sure that more and more people will choose rail transport instead of cars or buses. We have still much to do and there is a lot of work still to be done, but Poland's rail network is finally on track to a future that we all deserve.
Andrzej Adamczyk has been a Member of the Polish Parliament since 2005. He specialises in road and railway infrastructure and construction. From November 2015 until January 2018, he was Minister of Infrastructure and Construction of Poland and, since January 2018, has held the role of Minister of Infrastructure. He is a member of the Chamber of Civil Engineers of Małopolska Region.