Closing the skills gap and improving diversity in rail
Jo Moffatt, Engineering Practice Director for Strategic Rail at Atkins, writes that the rail industry is facing a serious skills shortage, and urgently needs to respond by focusing on attracting new staff, increasing diversity, and upskilling the current workforce.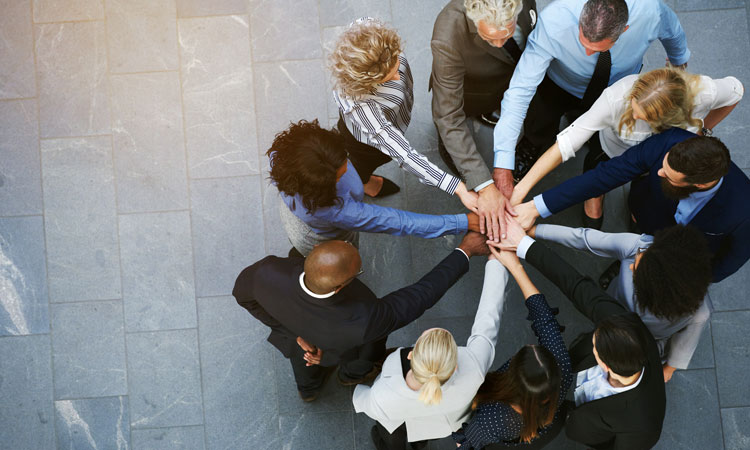 This skills shortage means equality, diversity and inclusion (EDI) are imperative for our industry – if companies only recruit from the same pool, they're not able to tap into the very best of the workforce. And it's not just about recruitment, but making sure that people want to stay.
What will it take to close the skills gap and improve diversity in rail?
It's a compelling business case; better diversity and inclusion – across ethnicity, ages, backgrounds, education, abilities and skillsets – brings better results. According to the World Economic Forum 'Future of Jobs' report, the top drivers of change in the workforce include flexible working, impact of climate change, consumer ethics, geopolitics, young demographics in emerging markets and women's economic power. Industries can't improve or develop if the workforce isn't experienced or skilled in these changing dynamics. As the report states: 'social skills – such as persuasion, emotional intelligence and teaching others – will be in higher demand across industries than narrow technical skills, such as programming or equipment operation and control. In essence, technical skills will need to be supplemented with strong social and collaboration skills'.
Take a snapshot of our customers and passengers in the rail industry, and you'll see a wide range of users. It is in everyone's best interest that those who work in the industry should mirror those who benefit from and use it. This not only helps the rail industry address operational and project challenges, but also make it more attractive to potential future employees.
At Atkins, we've measured our EDI progression over the last five to 10 years; we have made significant improvements over this time, and our statistics are currently at 28 per cent women and 8.7 per cent BAME ethnicity. While we're working hard to address the gender imbalance, we know there's more to do. Yes, there's an imbalance of women entering the workforce, but there's also an imbalance of ethnicity, disability and age, and we aren't where we want or need to be as a company.
Widening initiatives to improve diversity along the talent pipeline
Getting the right people into rail starts very early on – schools, colleges and, later, at university levels. At Atkins, we've increased our STEM Ambassadors network, with over 600 representatives across sectors who regularly visit schools, careers fairs, universities, and run campaigns to encourage younger generations to consider STEM subjects and associated career opportunities.
One campaign example is our award-winning Engine Ears video launched in 2018, which encourages children to think about what the world would look like without engineers. This was created for children, with the help of children – our employees' children – because we can't talk to groups of people if we don't know what works for them.
In early careers, we engage with networks such as Young Rail Professionals (YRP) to support our staff as they start their professional lives – 190 of our staff are currently YRPs, with over 10 of these holding roles across regional and national committees. And, later in their careers, we have launched initiatives that support links to the Armed Forces, STEM returners and Menopause at Work.
Engagement at all levels of the organisation
EDI policies only get us so far when set and upheld only by senior executives. While sponsorship of initiatives at an executive level is a strategic priority, these initiatives will only be successful with everyone on board. It's about looking at diversity in the widest sense, rather than just specific categories, or career grades.
One area we are currently focussing on is reverse mentoring. Our senior leaders across Atkins are being mentored by people with different backgrounds – be it gender, ethnicity, age or skills – to learn new skills, insights, and ideas to improve the business.
Another is a sponsorship pilot where senior sponsors are paired with talented employees from under-represented groups. They're supporting and giving guidance so that these members of staff keep progressing and accelerating their careers.
Each of our staff networks harness the passion of employees so they are supported and can champion change at all career stages – examples include Equilibrium – for our LGBTQ+ community, BAME, ParentNet, and Neurodiversity. They're supported by senior leaders and being driven by staff at all levels – because everyone should feel empowered and be part of this drive to create a more diverse and inclusive company.
Focus on embedding inclusion as a habit rather than a set of diversity initiatives
Setting initiatives is one step, but we want to create a culture where people can thrive, feel valued, and where EDI becomes a habit. The nature of our work across the energy, infrastructure and transportation industries requires an embedded safety culture in all projects and behaviours. If we can adopt a strong safety and wellbeing culture, then we can certainly embed a culture of inclusion for everyone.
Examples of how we are doing this include: rolling out inclusive leadership training to all teams, nominating EDI champions across all career levels and using a strengths approach to build high performance teams. This approach is based on nurturing trust and a growth mindset so our people can work to their greatest potential.
But we can't do this alone; our initiatives are some of many across the industry, and we're actively looking for opportunities to collaborate, learn from, trial and be bolder in our approach. Because by testing and trying out what works and what doesn't, we'll close the skills gap and improve diversity in rail. So, here's a call to arms – to everyone reading this – try something new in your organisations, keep this agenda moving forward, and let's strive for where we need to be.

Jo Moffatt is a chartered civil engineer and Strategic Rail Market Partner in Atkins' Transportation Engineering practice. She has wide-ranging consultancy experience in Transportation and Energy, and has worked at Atkins for over 20 years. With a technical background in bridge engineering, she has taken project management responsibility on several high profile multi‑disciplinary projects. She has held senior roles in business operations, client key account management, business change and strategic capability development within Atkins' Oil and Gas business. She recently moved back into the transportation sector, with a focus on the UK's strategic rail market. Jo is a Fellow of the Institution of Civil Engineers and is a Companion of the CMI, as well as being a qualified executive coach and experienced mentor. She is on the Advisory Board of the Chartered Management Institute's CMI Women group and is passionate about improving diversity and inclusion in business. She has worked part-time for 17 years and was listed in the Timewise 2014 Power Part Time Awards.