MBTA control board approves four-year commuter rail contract extension
The Fiscal and Management Control Board at MBTA approved the four-year extension of its Commuter Rail Operating contract with Keolis Commuter Services.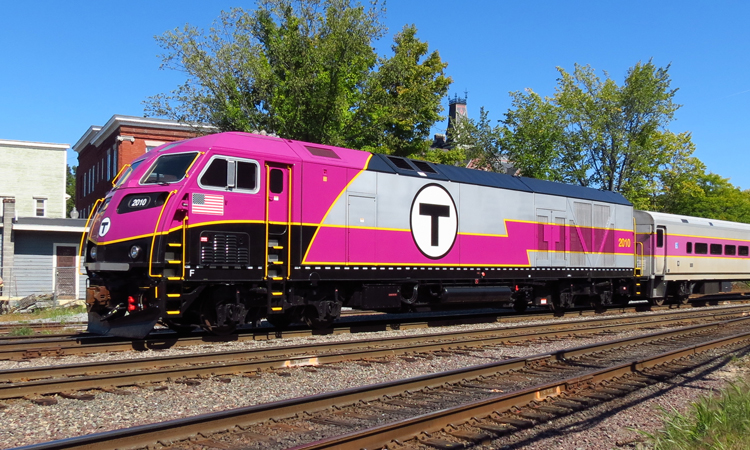 With the goal of incentivising better service and providing cost certainty in a challenging market, among other objectives, the Massachusetts Bay Transportation Authority's (MBTA) Fiscal and Management Control Board has approved of a four-year extension of the Commuter Rail Operating contract between the MBTA and Keolis Commuter Services, LLC, through to 30 June 2026.
Massachusetts Bay Transportation Authority's General Manager, Steve Poftak, said: "Our main goals are to provide continuity and the best possible service for our commuter rail customers, as well as provide adequate time to plan for a future transformational procurement. With this extension in place, we look forward to continuing this partnership with Keolis. This extension includes a number of additional benefits for riders, including further incentives for on-time performance, measures to address fare evasion, and flexibility and cost certainty in a challenging market."
David Scorey, CEO and General Manager of Keolis Commuter Services, said: "We're pleased that the MBTA recommended and the board voted to extend Keolis' contract for four years, exercising the full term of the contract options. This extension balances taxpayer and passenger needs, as it keeps costs low while also enhancing the passenger experience, including a focus on providing more capacity, further increasing on-time performance and accelerating capital delivery. On behalf of our Keolis Boston team, we look forward to continuing our collaborative work with the MBTA and building upon the successful initiatives we've delivered together for the Commonwealth and our commuter rail passengers."
Keolis Commuter Services is the MBTA's contracted commuter rail operating partner, with Keolis currently providing all mechanical, transportation and engineering services. The eight-year contract that began on 1 July 2014, and is set to expire on 30 June 2022, included options for two two-year extensions, through 2024 and 2026.
The MBTA's contract with Keolis is performance-based, with the contract including a fixed price for a certain level of service and penalties related to on-time performance and passenger comfort. In collaboration with the MBTA during the current contract period, Keolis has: added 10,000 more trains per year compared to 2014, including new weekend train services, piloted routes and other services; deployed customer improvements that include technology that allows passengers to pay for tickets onboard with credit and debit cards; and reinforced safety management protocols that include an expanded and updated safety department.
This four-year extension now also includes a number of additional benefits, such as:
Incentives for improved commuter rail service immediately through performance payments for on-time performance, train crew staffing and seating capacity, which are designed to achieve service outcomes and promote continuous improvement. These incentives related to performance are worth a potential total of $5 million per year in fiscal years 2021-2026
Measures to address fare evasion/non-collection through the continuation of the Revenue Share Agreement for fiscal years 2023-2026, including the installation of automated fare gates that will significantly reduce ticketless travel. Train crew staffing incentives will also result in additional conductors onboard trains to check tickets
Investments in MBTA railroad infrastructure and assets, including incentives to accelerate capital investments that include early phases of rail transformation
Increased fleet availability and reliability through improved management of mechanical parts in fiscal years 2022-2026
Flexibility and time to develop transformational successor contract, with the possibility of re-procurement as early as 2025
Cost certainty in a challenging market with the MBTA paying less than the current market price for this contract
Extending this contract also avoids a potentially disruptive transition that might come with a re-procurement and followed by an uncertain multi-year transition to a new operator.
During this four-year extension, the MBTA will continue to plan for the future of commuter rail with a new contract developed upon the completion of contract study and the development of additional contract objectives. The rail transformation capital plan will continue to be developed based on objectives for future commuter rail services, with critical investments beginning to be made in infrastructure and rolling stock to better position the MBTA for a more competitive procurement.
A new contract model will be identified based on information gained from the contract study, market sounding and the commuter rail capital plan. Following the release of an RFI and a six-month public procurement, a new contract will be awarded by January 2026 that allows for at least six months of transition between contractors.