Keolis earns APTA Gold Sustainability Award for MBTA Commuter Rail
Keolis is the first private commuter rail operator in the United States to earn the APTA Gold Sustainability Award.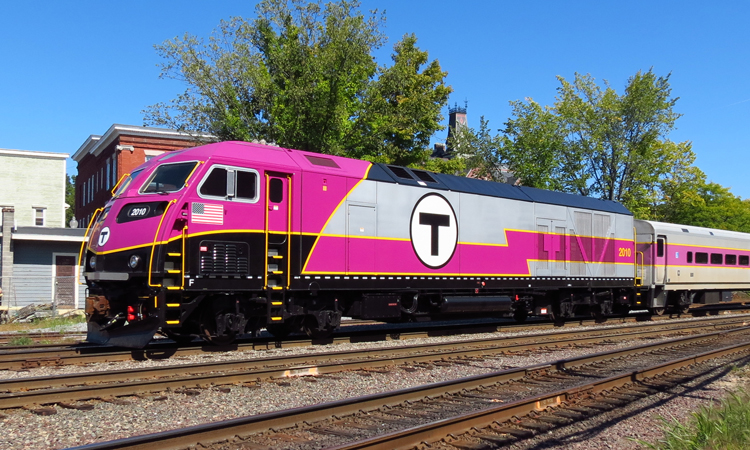 The American Public Transportation Association (APTA) has awarded its Gold Sustainability Award to Keolis Commuter Services, the MBTA's operating partner for Commuter Rail.
The APTA Sustainability Commitment recognises public transit agencies and private operators that pledge to implement processes and actions that create continuous improvements in environmental, social, and economic sustainability. APTA transit, sustainability and environmental experts review these actions and plans, while also providing input to further advance certain programs. APTA uses this analysis and reporting to determine which organisations earn recognition.
Keolis has been the MBTA's Commuter Rail operating and maintenance partner since 1 July 2014, developing and advancing a strategic roadmap for the organisation that enables more sustainable practices and provides for excellence programmes in safety, operations, corporate social responsibility and other core components of the business.
This includes the implementation of a new environmental management system which follows ISO 14001 standards. According to ISO, ISO 14001 is a family of standards, best practices and tools for organisations to draw upon as a resource to more effectively manage environmental responsibilities. Developing and adhering to a strategic roadmap and implementing ISO 14001 standards are key components to earning APTA recognition.
Another APTA priority is employee recognition and engagement. Recognising the progress made across a diverse workforce and toward a more climate-friendly operation, Keolis established an annual Steward of the Year award, which is given to employees demonstrating an outstanding commitment to sustainable practices. The company also created the Keolis Heroes award, which is given to team members who go above and beyond daily duties in emergency situations. In partnership with the MBTA, Keolis instituted these programmes to further elevate a comprehensive and proactive sustainability commitment and drive progress responsibly.
"I want to recognise our employees who have measurably advanced the organisation to be more sustainable while running 10,000 more trains per year and delivering the highest levels of locomotives and coach cars the network has ever seen," commented David Scorey, General Manager and CEO of Keolis.