Cargo Wagon and Nexxiot join up to deliver digital rail cargo transformation
Nexxiot and Slovakian-based lessor, Cargo Wagon, are teaming up regarding the digital rail cargo transformation to provide new and innovative services for their customers.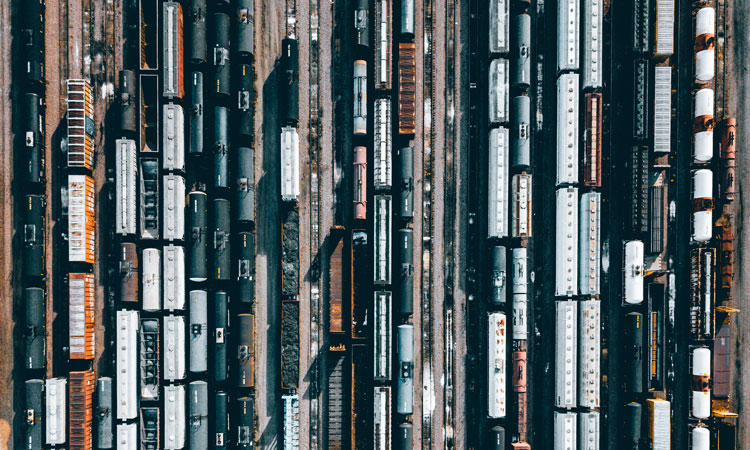 In May 2020, Nexxiot began to equip the fleet of Cargo Wagon with its IoT sensors that enable global digital monitoring. The first upgraded 1,200 digital wagons out of a total fleet of 9,000 will be provided to customers in Poland and Austria. Thus, Nexxiot is further expanding its activities towards Eastern Europe.
Cargo Wagon's COO, Pavel Holomek, said: "The digitalisation of rail freight became daily reality for most of our customers and thus priority on our marketing agenda. We will work closely with Nexxiot on improving maintenance of our railcars, fleet management and delivering value added services to the end-customers."
Nexxiot's CEO, Stefan Kalmund, said: "Cargo Wagon is a key player on the freight wagon market in central and eastern Europe. As a new partner we further advance their digital agenda and growth strategy with our services. The introduction of our Globehopper solution and the Nexxiot Connect Cloud will create added value for Cargo Wagon. In addition, we will support the company as a partner with our extensive expertise in the digitalisation of the rail sector. Our knowledge in making use of data from connectivity devices will also be of great benefit for Cargo Wagon."
The IoT sensors developed by Nexxiot, called Globehopper, provide a large amount of data to the clients. In addition to this gateway device, the company has developed a software solution to analyse the information generated. It offers the complete infrastructure with a cloud-based platform for processing the data collected. For Cargo Wagon, this means an optimised service for their customers, by bringing transparency into critical supply chain events.
Pavel added: "At Cargo Wagon we are excited about gathering data and getting insights for improved planning, efficiency and sustainability in the business. This will be rolled out as a core solution initially including features like location based services, shock detection monitoring and maintenance service packages. The project will also include metadata libraries so that customers can store important wagon details in the Nexxiot Connect Cloud."