Conwy Valley Line to reopen following £2.2m investment
As Network Rail's investment works are completed, the North Wales line will be better protected from the extreme weather and flooding that has plagued it in recent years.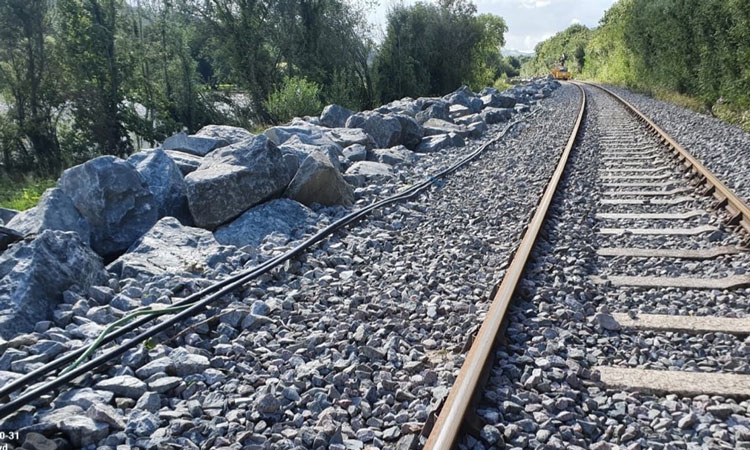 The Conwy Valley Line, running from Blaenau Ffestiniog to Llandudno in north Wales, is to reopen on 28 September. This follows the completion of Network Rail's £2.2m investment to better protect the railway from extreme weather and flooding.
The past two years have seen the line washed away twice due to flooding, causing major disruption. Passengers and local communities have been forced to endure long closures while repairs have been carried out.
Network Rail's improvements to help better protect the line involve the installation of 16,000 tonnes of rock armour alongside almost 2km of railway between Tal y Cafn and Llanrwst. This armour slows the water down to prevent it carrying away the railway embankment and leaving the track suspended in the air. As such, the railway should be better protected as the valley experiences ever more frequent flooding.
Network Rail are optimistic of the rock armour's success following the extreme weather of Storm Francis, which hit the area at the end of August. While heavy rain caused access to the site to be flooded, the railway itself was not damaged.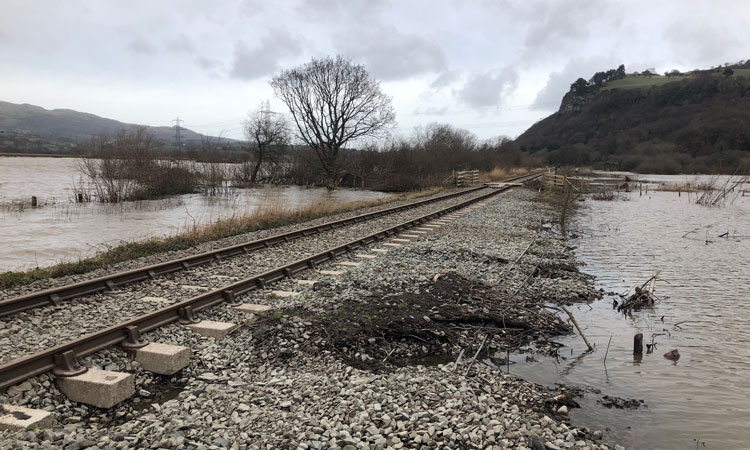 Transport for Wales will now carry out driver refresher training ahead of services restarting on 28 September. While this training takes place, Network Rail will take the opportunity to carry out maintenance work, usually reserved for night-time, such as replacing sleepers.
"The Conwy Valley line is a vital link for many local communities in north Wales, and this investment will improve the resilience of that crucial route during extreme weather," commented Rail Minister Chris Heaton-Harris.
"Upgrading the railway defences will help prevent lengthy closures for passengers, avoid frustrating rail replacement services, and deliver a more reliable timetable people can depend on."
In the meantime, a bus replacement service continues for passengers. Bill Kelly, Network Rail's route director for Wales and Borders, thanked passengers and the local communities served along the line for their patience.