Lineas launches first direct train from Antwerp to the 'Four-Country Region'
The train is part of the Green Xpress Network of rail freight operator Lineas, and gives the Swabia and Vorarlberg region rail access to the European hinterland and deep-sea.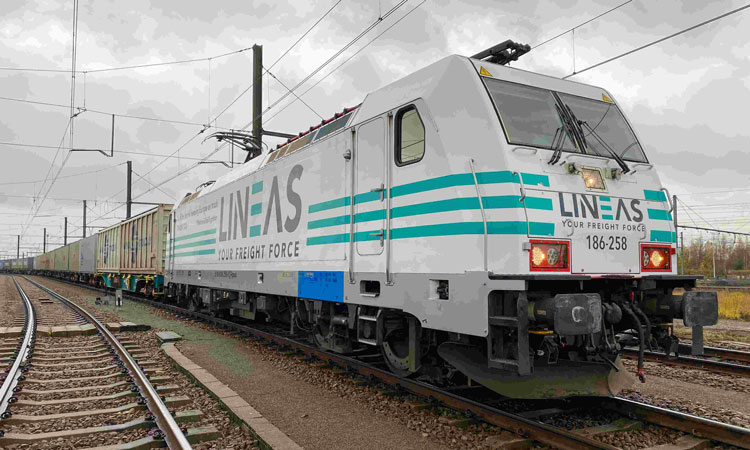 On 15 December 2020, for the first time, a direct train left from Antwerp for the 'Four-Country Region' of Austria, Germany, Liechtenstein and Switzerland. Part of the Green Xpress Network of rail freight operator Lineas, three Xpress trains per week, combining intermodal and conventional loads, will connect Antwerp to Langweid-Foret in the Swabia region in southern Germany, and further to Wolfurt in the Austrian Vorarlberg region. A stop in Recklinghausen allows a direct rail link with the Ruhr area.
In Swabia, freight forwarder Karl Schmidt Spedition GmbH & Company KG has intensified its rail operations and opened up its rail tracks to other companies.
Martin Bartl, Branch Manager at Karl Schmidt Spedition GmbH & Company KG, said: "We are pleased that together with Lineas, we can further intensify intermodal traffic in Langweid-Foret. Thanks to the new train service, we are making the SCHMIDT branch in Langweid-Foret available to other companies, and enabling them to shift their goods off the road and onto the rails. We see special advantages for SCHMIDT and our customers in the combination of road, rail and ship. And in shipments from and to Augsburg direction Great Britain, Ireland, Portugal and Scandinavia."
In Vorarlberg, the train discharges the remaining cargo at Combi Cargo Terminal Wolfurt, part of Terminal Service Austria (TSA). Thanks to the new service and the previously existing Xpress to Vienna and Wels, TSA can offer their customers 12 regular trains out of Austria.
Renate Glisic, TSA Division Manager at ÖBB Infrastruktur, said: "It is gratifying that with Lineas, we have been able to bind a modern company from the rail freight sector to us. The additional 12 train connections commission us to handle our terminal logistics services with the usual good quality and commitment for our customers."
In the other direction, cargo can connect in the Antwerp Main Hub to the western ports via Lineas' daily shuttles, and to the rest of Europe via the more than 20 regular pan-European Green Xpress connections.
Olivier Deprez, Head of Network Management & Alliances at Lineas, said: "Together with our partners, we manage to keep building our unrivalled Green Xpress Network. Companies have the chance to load all types of cargo onto our open trains, starting from only one container. The trains then disperse them at regular times all over Europe. With the two new destinations, we have another feat in our mission for the Modal Shift!"