Metra announces intentions to purchase low and zero emission locomotives
Metra's Board of Directors has approved a plan to purchase six low-emission switch locomotives and the railroad's first zero-emission electric-powered unit.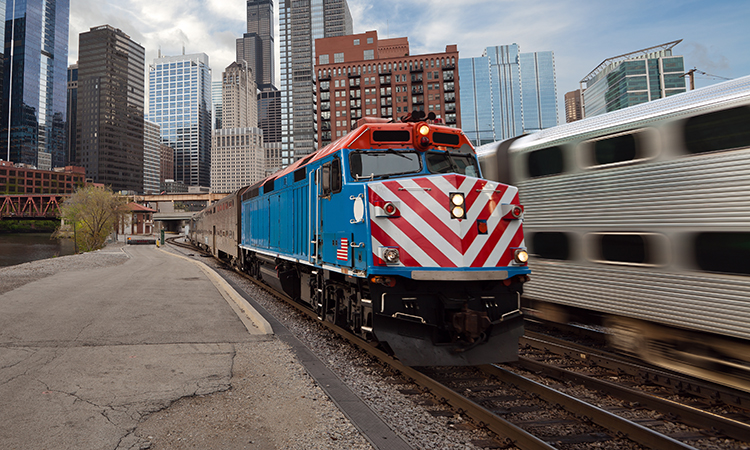 Metra has announced that it is making itself even more environmentally friendly with a plan to purchase seven new low-emission switch locomotives, including the railroad's first zero-emission electric-powered unit.
The Metra Board of Directors, during its February 2021 meeting, approved a plan to issue a request for proposals (RFP) for the purchase of six switch locomotives that, at minimum, meet the Environmental Protection Agency's (EPA) Tier IV standards, which is the highest emission standards currently in effect.
The RFP, to be issued soon, will also seek to purchase one zero-emission, all electric-powered switch engine. The effort represents a significant step forward in Metra's goal of reducing its carbon footprint by reducing diesel emissions and meeting the highest federal emission standards.
"At Metra, we've always prided ourselves on providing our customers with a safe and reliable service that's good for the environment," said Metra's CEO and Executive Director, James M. Derwinski. "Now, with funding provided through the State of Illinois bond programme, we're taking advantage of the latest technology to do even more to reduce pollution in Northeast Illinois."
Switch locomotives are a railroad's behind-the-scenes workhorses, used to move equipment around the railroad and within yard facilities. The seven new switch engines planned for this procurement will be replacing locomotives that first went into railroad service between 50 and 82 years ago. With the plan to purchase equipment that meets the EPA's Tier IV emissions or better, as well as to purchase the railroad's first all-electric locomotive, Metra will reduce emissions, reduce fuel consumption, improve reliability and lower maintenance costs.  
The zero-emission all-electric locomotive would be the first in Metra's fleet. This switcher represents new technology that Metra plans to test for its ability to perform under the demands of a real-world operating environment and Chicago's sometimes extreme weather conditions. Success of the project could influence future procurements.