CZ LOKO to supply PKP Intercity with 10 locomotives
The 10 locomotives, which will be delivered within two years, will be used primarily for light shunting at depots and parking stations across Poland.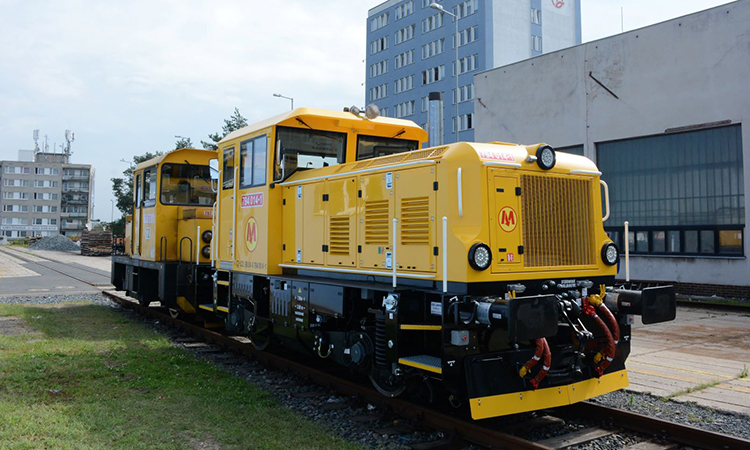 Credit: CZ LOKO
The Polish national carrier, PKP Intercity, and CZ LOKO have announced that a total of 10 EffiShunter 300 locomotives will be supplied by CZ LOKO over the next two years to PKP Intercity, which provides long-distance passenger transport.
The locomotives will be used primarily for light shunting at depots and parking stations. In particular, the units are set to be deployed at important railway junctions such as Warsaw, Gdańsk, Wroclaw, Katowice and Krakow. The first locomotive will be delivered after a year and the complete series within two years.
"In the past, CZ LOKO has been active in Poland, mainly in the field of repairs. But this is now changing, and large investments are being made in the purchase of new locomotives. The delivery of 10 EffiShunters is a clear proof of this and follows on the delivery for the Warsaw Metro," says Roman Stříž, Chairman of the Board of CZ LOKO Polska.
The EffiShunter 300 is a light, two-axle locomotive designed with the lowest possible production and operating costs in mind. Thanks to its size and interoperability, it can also be operated on special metro lines. This is unusual for these types of locomotives, which gives them an indisputable competitive advantage.
It is equipped with a CAT C13 diesel engine with an output of 328kW, meeting the strictest EU STAGE V emission standards. For operation in Poland, it will also be equipped with the Polish national train control system, SHP. Upon special request, the customer will also receive a loudspeaker function for the driver's cab.
Other CZ LOKO locomotives have a great chance of succeeding on the Polish market, as well. These mainly include modern four-axle EffiShunter 1000 locomotives and dual-drive DualShunter 2000 locomotives, combining a diesel engine with electric traction.
"Poland is a market with great prospects for us. The Polish economy is the largest economy in Central Europe and has grown significantly in recent years. The locomotive park is undergoing a major renovation and will develop dynamically in the coming years. However, we are also aware of strong local competition and, from this point of view, we are not against any cooperation with Polish entities," added Roman.