DB and partners to accelerate digitalisation of Germany's rail network
Deutsche Bahn will work with the German federal government and the industry to deliver a range of digitalisation improvements across the country's rail network in 2021.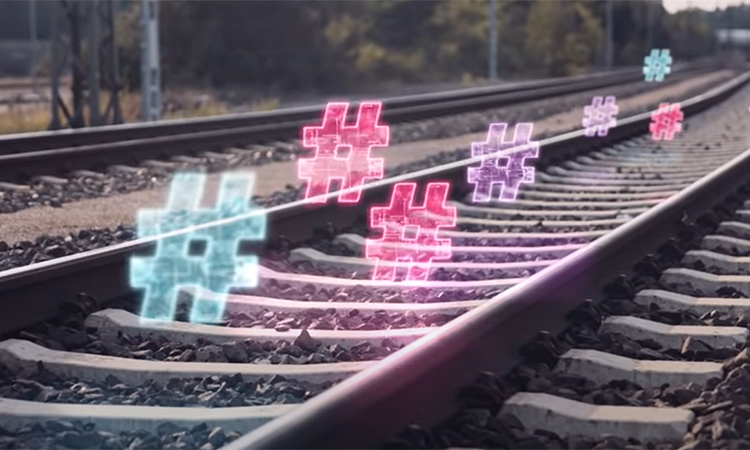 Credit: DB AG
The German federal government, Deutsche Bahn (DB) and the German rail industry have announced that they will jointly accelerate the digitalisation of the German rail network in 2021.
For example, Deutsche Bahn, together with the German Railway Industry Association (VDB), is equipping seven regional routes with digital interlocking technology in 2021. The new technology replaces conventional systems of various types in North Rhine-Westphalia, Rhineland-Palatinate, Thuringia and in the Free State of Bavaria. This means that more trains will be able to run on the existing tracks in the future, and reliability and punctuality will increase.
The order is financed from the federal government's coronavirus stimulus package, which provides for additional investments of over €500 million. The German Federal Ministry of Transport and Digital Infrastructure (BMVI), DB and VDB had already agreed to use the funds for an acceleration programme in 2020. Throughout the course of 2020, €100 million was used, and a further €400 million will be invested in 2021.
With the acceleration programme, the retrofitting will also get a boost overall: By 2035 – five years earlier than previously planned – digital technologies will move completely into Germany and make the already climate-friendly rail more efficient. Passengers and freight transport customers will be able to benefit from more quality and capacity.
Seven industrial companies have signed the first contracts of the so-called high-speed programme with DB Netz AG. The programme brings stable supplier orders to the industry. Many innovations are being used for the first time, new companies are entering and new standards are being established for digital technology. For the industry, the investment programme means securing numerous jobs during the pandemic. 
Ronald Pofalla, Deutsche Bahn's Infrastructure Director, said: "We are now on the move, with the Digital Rail Germany project in turbo gear. Working closely with the rail industry, we are digitalising interlockings in seven regions of Germany this year. Rail travellers and freight transport will benefit from a larger and more reliable rail service."
Enak Ferlemann, Parliamentary State Secretary at the Federal Minister of Transport and Digital Infrastructure, said: "The Digital Rail Germany (DSD) project is rapidly picking up speed. That is obvious. Now we have to use the experience from the pilot projects to further reduce costs and construction times in the further implementation of digital interlockings. At the same time, we are looking at a broadening of the DSD's approach. In this way, the DSD makes an important contribution to our central railway policy goal of getting more traffic on the rails."
Andre Rodenbeck, President of the Association of the Railway Industry, said: "With the Digital Rail Germany programme, the industry is jointly revolutionising sustainable mobility 'Made in Europe'. The advancing digitalisation allows us to use more trains on the same route, and more rail simply means more climate protection. The rapid implementation of the high-speed programme clearly shows that the technologies are ready – we are ready to usher in a new era of rail transport with digitalisation and automation. For more climate protection, for a completely new travel experience and a strong economy."
Gerald Hörster, President of the German Federal Railway Authority (EBA), said: "This programme offers the possibility for the railways, the railway industry and the approval authorities to further optimise the approval processes on the basis of manageable projects and, thus, be better prepared for the rollout."