TfL becomes latest project sponsor to join the RSG reference scheme
The Rail Supply Group (RSG) announces Transport for London (TfL) as its latest project sponsor, with the scheme aiming to provide simpler ways to export supplier's services and products overseas.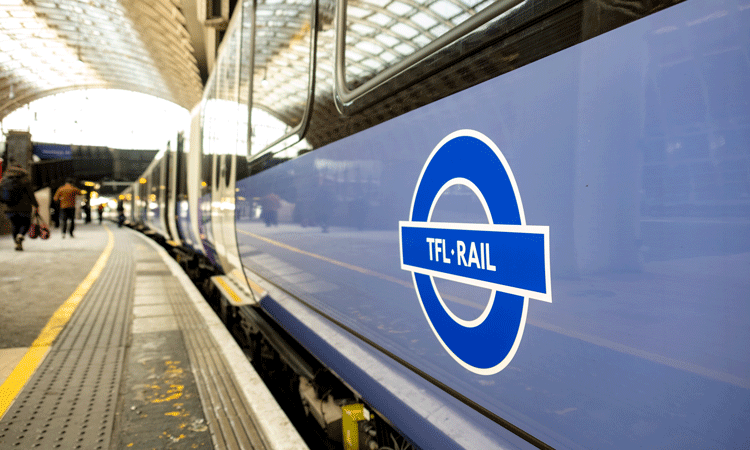 RSG, who is working in partnership with the UK government, has signed TfL as its latest significant project sponsor to provide a simplified project reference scheme for suppliers seeking to export their services or products overseas. TfL's scheme adds to existing project reference schemes set up by Network Rail and HS2 Ltd.
The UK is a global leader in rail, with experts, projects, and supply chains that are among the most sophisticated, advanced, and innovative in the world. Businesses throughout the UK supplying the rail sector told the RSG that they are continually looking beyond the UK to global export markets and require a mechanism to obtain project and product references more easily. The opportunity to grow and export the UK's supply chain overseas is a key component of the Rail Sector Deal, which the RSG is tasked to deliver.
Jake Rudham, Rail Supply Group Industry Export and Inward Investment Champion and Marketing Director at Unipart Rail said: "At the RSG we've been working closely with government and major project sponsors to significantly grow UK exports and help position rail businesses in the global rail market. As one of the most internationally recognised brands in the world, TfL is supporting UK rail business seeking opportunities overseas through its simplified project reference scheme."
"We are delighted to support initiatives to improve UK exports," added Philip Hewson, Head of Procurement and Supply Chain, TfL. "Our supply chain already supports thousands of jobs across the country and further afield. By helping our supply chain to grow their share of the global rail market we are not only encouraging the country's economy to thrive, but we are also supporting them so they can grow, driving further productivity and benefits for all."
Clive Berrington, Group Commercial and Procurement Director, Network Rail, said: "UK based rail expertise is recognised throughout the world. We wanted to make it simple for UK suppliers to reference their work with Network Rail to export their skills, services, and products overseas. That's why Network Rail set up its Supplier Reference scheme. I believe this will ultimately drive more innovation and further upskilling of our workforce."
"HS2 Ltd is pleased to support our supply chain to develop and prosper. Upon request, HS2 Ltd provides our Tier One suppliers with contract confirmation letters, in support of companies wishing to bid for work either on the HS2 project or elsewhere, including internationally. Suppliers can make a request at any time during their contract," commented Andrew Cubitt, Procurement & Commercial Director, HS2 Ltd.
"It is fantastic to see Transport for London – another major client body – join the Rail Supply Group's export reference scheme," further added Neil Walker, Exports Director at the Railway Industry Association (RIA). "As companies across the sector tell us, having an easy and accessible way to get references from these organisations goes a long way in supporting their ability to export abroad. As the government looks to build a truly 'Global Britain' through new trade policies, schemes like this will be pivotal in supporting UK businesses to sell their products and services across the globe and demonstrates the government and industry working together positively to further enable UK exporters."