Union Pacific welcomes Schneider as part of its intermodal service offering
Union Pacific Railroad has announced it will be the primary intermodal rail transportation provider in the western U.S. for Schneider, effective January 2023.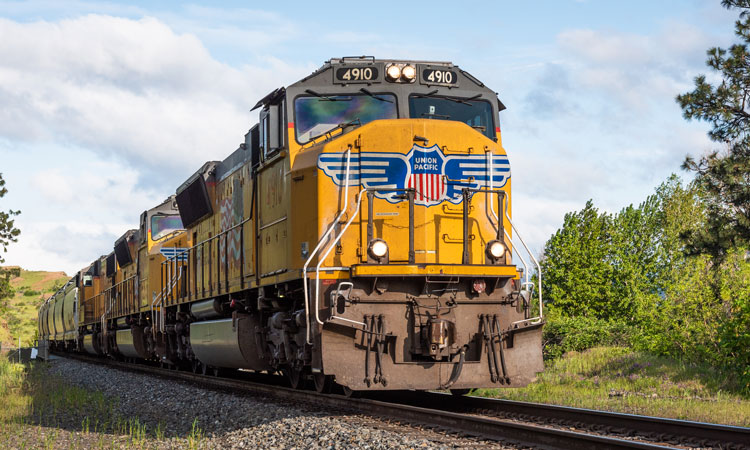 Operating in 23 western states, Union Pacific Railroad connects its customers and communities to the global economy.
The new partnership creates seamless service and reliability between the railroad and Schneider which provides the critical 'first and last miles' of the supply chain.
Union Pacific Railroad's Chairman, President and CEO, Lance Fritz, said: "Schneider's Intermodal business is a great fit for Union Pacific's diverse network. We look forward to growing in the Intermodal space together."
Schneider, a premier transportation and logistics provider, recently celebrated over 30 years of Intermodal service. Schneider's intermodal network services +45 ramps in North America with over 25,000 Intermodal containers.
Union Pacific Railroad's Executive Vice President – Marketing and Sales, Kenny Rocker, said: "We are excited to have Schneider be a part of our intermodal service offering. Schneider's operational excellence and focus on growth, combined with the strength of Union Pacific's intermodal network are a natural fit. We expect both companies to provide customer-centric solutions, utilising Union Pacific's unparalleled franchise and reliable intermodal service product."
Schneider's Senior Vice President and Chief Commercial Officer, Jim Filter, commented: "When we pair Union Pacific's transcontinental rail solutions with our company-owned assets and professional drivers, we will be an unstoppable force in the intermodal marketplace."
Moving freight by rail is one of the most environmentally responsible options, reducing greenhouse gas (GHG) emissions by up to 75 per cent and helping Union Pacific Railroad customers cut their own environmental footprint. At Union Pacific Railroad, a tonne of freight can move 454 miles on a single gallon of diesel gas, and the company is committed to investing in technology that helps it identify further fuel-saving opportunities.