Final environmental study released for San Jose–Merced high-speed line
The CHSRA board of directors will consider the report which, if approved, will lead to the project section becoming shovel ready.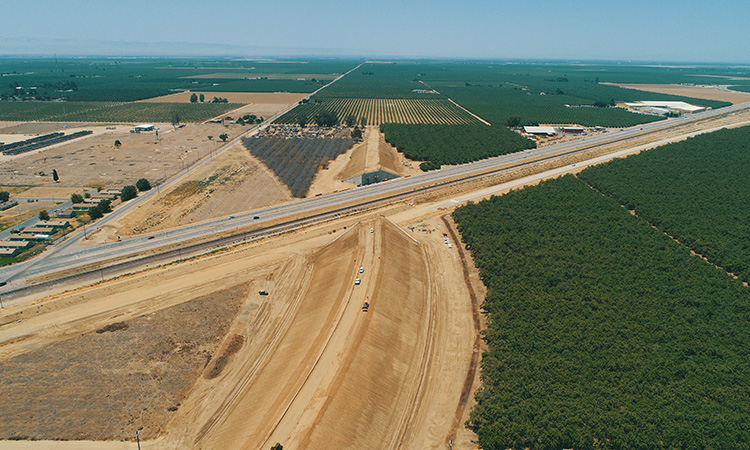 Credit: CHSRA
The California High-Speed Rail Authority (Authority) have released the Final Environmental Impact Report/Environmental Impact Statement (Final EIR/EIS) for the approximately 90-mile San Jose to Merced Project Section in Northern California.
The Authority's Board of Directors will consider the final document for approval, in conjunction with the proposed approval of the preferred alternative alignment. If approved, the project section will move closer to being shovel ready for when preconstruction and construction funding becomes available.
"This environmental document is the culmination of years of analysis and stakeholder engagement and an important milestone in advancing high-speed rail between Silicon Valley and the Central Valley," Brian Kelly, CEO of Authority, said. "Connecting these two major economic regions will change the way people travel throughout the state and foster more equitable employment and housing opportunities. We remain committed to environmentally clearing all 500 miles from San Francisco to Los Angeles and Anaheim and advancing design state-wide."
In the San Jose to Merced Project Section, high-speed trains will travel through or near the cities of Santa Clara, San Jose, Morgan Hill, Gilroy and Los Banos, connecting Silicon Valley and the Central Valley. The proposed preferred alternative alignment would include upgrading existing rail lines between San Jose and Gilroy and constructing a new high-speed rail alignment with more than 15 miles of tunnels through Pacheco Pass in the Diablo Range.
By reducing travel times and integrating the high-speed rail system with other modes of transportation, this section of the state-wide high-speed rail system will tie California's regions together through public rail and transit. The proposed preferred alternative for the San Jose to Merced Project Section includes high-speed rail stations at San Jose Diridon Station and in downtown Gilroy, offering links with regional and local mass transit. The proposed preferred alternative will modernise and electrify the existing rail corridor from San Jose to Gilroy, allowing for both high-speed rail and electrified Caltrain service to South San Jose and Southern Santa Clara County.