Deutsche Bahn awarded contract worth billions in Canada
DB IO will take on the planning, operation, and maintenance of a 450-kilometre local transport network in Toronto, Canada, helping to modernise and expand the network.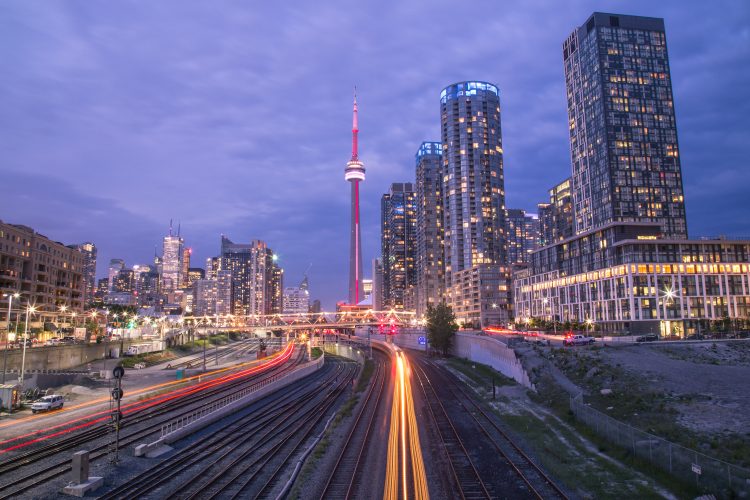 The international DB subsidiary Deutsche Bahn International Operations (DB IO) has won the competition for a contract worth billions in Canada. As the leading partner in a joint venture, DB IO will take on the planning, operation, and maintenance of the regional rail passenger transport system in the metropolis of Toronto and the surrounding province in Ontario. The order volume of the 25-year contract is in the tens of billions. The 450-kilometre route network is to be completely modernised and expanded.
"This transportation project is considered the most significant in Canadian history, rail traffic around the metropolis of Toronto is being redesigned from the ground up," Ronald Pofalla, Board Member of DB, said. "This order is unique, there is nothing comparable in Germany and Europe. The enormous transfer of technology and knowledge and the experience that we are gathering in Canada are of direct benefit to the railways in Germany. The profits also flow into our German network. With this international order, we are strengthening rail transport in Germany."
The project starts immediately after the signing of the contract, with preparations for the operation and the expansion of the rail network. State-of-the-art technology for digitalisation and automation will be used. At the same time, DB believe the project will contribute to global climate protection.
"We are successfully exporting German rail and climate protection know-how," Niko Warbanoff, CEO of the DB ECO Group, said. "We can only achieve our climate goals as a global community if we work together. When we build partnerships, we learn from each other and support each other in the transformation."