Amtrak recognised on the Best Employer for New Graduates 2022 list
Amtrak have been featured on Forbes magazine's America's Best Employer for New Graduates list at a time when the company is offering a range of opportunities.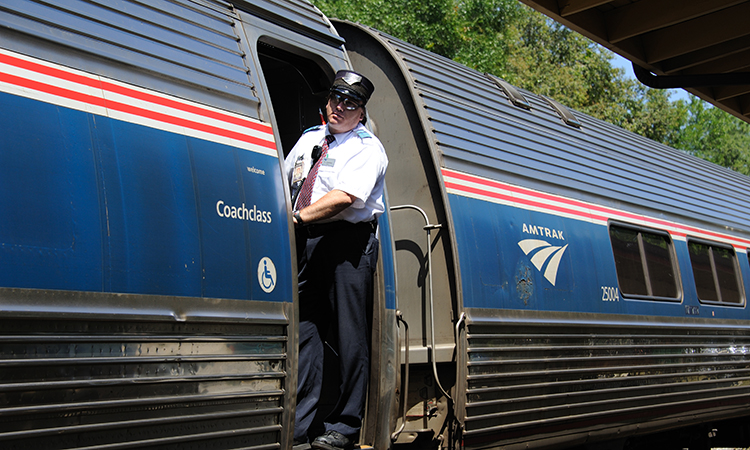 Amtrak has been featured on Forbes magazine's America's Best Employer for New Graduates 2022 list at a time when the company is aggressively recruiting and hiring to fill thousands of jobs in areas ranging from railroad operations, information technology, finance, marketing, government affairs, and human resources.
The Best Employers for New Graduates 2022 were identified in an independent survey taken by approximately 20,000 young professionals working for companies with at least 1,000 workers in the United States. The evaluation was focused on work-related issues and their experiences in the workplace.
Participants were asked to rate the likelihood that they would recommend their employer to family and friends. They also assessed their employers according to the following: atmosphere and development, diversity, image, salary, working conditions, and workplace. Additionally, participants were asked to evaluate other employers in their respective industries that stand out either positively or negatively.
"We are looking for people to help us deliver the passenger rail service that America needs and deserves," Stephen Gardner, President and CEO of Amtrak, said. "Our mission of connecting communities has never been more important, and with our growth, we are creating thousands of new jobs to provide more service, reduce our nation's carbon footprint and help the economy recover and flourish in the years ahead."
Whether candidates are just starting a career, looking for new opportunities or experienced career professionals, Amtrak's goal is to attract talented individuals. One career path at Amtrak is the company's internship and co-op programme for undergraduate and graduate students. Paid positions are available year-round, and the programme identifies and engages talented individuals, inspiring career interest in passenger railroad.
Amtrak's Rotational Programmes offer recent graduates or early-career individuals the opportunity to gain cross-functional experience and exposure through challenging rotational assignments. Each rotation will equip participants with knowledge and understanding of critical business operations that will prepare them for the next step in their career.
In addition to well-paying positions and rewarding work, Amtrak offers hiring bonuses and relocation packages to fill critical positions. Amtrak is committed to fostering an environment where diverse ideas, backgrounds and perspectives are cultivated and respected. Amtrak aims to provide career growth and satisfaction through a wide range of professional and personal advancement opportunities that empower employees to reach their full potential, and where possible, we support flexible schedules that allow for healthy work-life balance.
"At Amtrak, diversity and inclusion are a movement, not a moment," Qiana Spain, Executive Vice President and Chief Human Resources Officer for Amtrak, said. "It is important that people see themselves at all levels of the organisation and we will continue to advance an environment to empower our people and strengthen our culture to be an organisation reflective of our customers and the communities we serve."