Thales begin signalling installations contract for Valladolid East Bypass
Thales was awarded the contract for the project, which has a budget of more than €17.8 million, by Adif.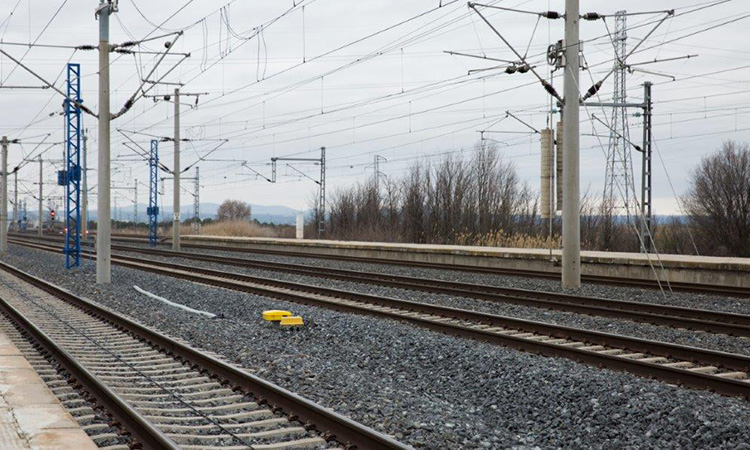 Credit: Thales
Thales has officially begun the new Valladolid East Bypass project. After being awarded the contract by Adif, Thales has begun drafting the construction project, after which work will start on the signalling and telecommunications installations for the Eastern Bypass. This section will cover 17.5 kilometres in this direction, including a 1,130.5-meter viaduct (Viaducto de los Tramposos) and a 2,192-meter tunnel, thus avoiding crossing urban areas. The purpose of the project is to provide the bypass with the railway availability and reliability required for its operation.
Financed by the European Union's Next Generation Funds to the tune of €17.8 million, the Eastern Bypass is designed so that trains can run at a speed of up to 160km/h, which will boost rail freight traffic, a milestone in terms of decarbonisation and reduction of the carbon footprint, a crucial point in the ESG (environmental, social, and economic sustainability) strategy of Thales.
The new Bypass will also allow access to the new Valladolid railway complex, where most of the railway activities currently carried out in other centres in the province will be located; and it will provide double-track continuity to the Madrid-Hendaye line, which will be used for freight traffic. Thus, when it enters into service, the Eastern Bypass will accommodate the passage of all freight trains, which represents 25 per cent of the current rail traffic of the Valladolid-Campo Grande station.
The drafting of the construction project and subsequent execution of the works will include the provision of signalling installations (latest generation Thales L905E electronic interlocking, Thales TTC audio-frequency track circuits, LED signals and electro-hydraulic switch actuators also of Thales technology) that will allow operation with Automatic Banalised Blocking and the use of the ASFA Digital system as a train protection system. On the other hand, the new installations will be integrated for remote control in the CTC of the Miranda Command Post.