Network Rail invest in platform extensions for longer trains on Manchester Airport line
Platforms at three stations between Manchester Piccadilly and Manchester Airport are being extended for passengers as part of an £8.5m Network Rail investment.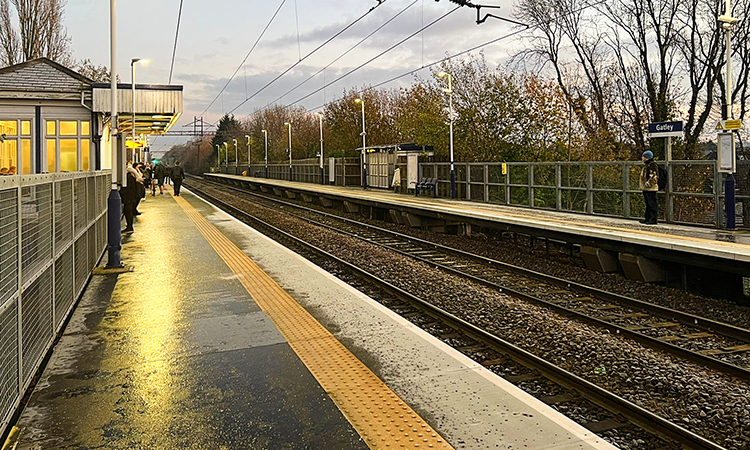 Credit: Network Rail
Network Rail is investing £8.5 million to lengthen Mauldeth Road, East Didsbury and Gatley stations, in order to make way for longer trains, providing more seats in future for passengers travelling along the busy airport line. The work begun on 8 January and will be complete by the end of March.
"The work to extend Mauldeth Road, East Didsbury and Gatley stations, and Northern's planned roll out of longer trains in the future, is crucial to increasing capacity on services across the North West of England," Simon Daly, sponsor at Network Rail, said. "This work means that longer trains can transport more passengers from across the North West to Manchester Airport."
 "We look forward to the commencement of these works and, upon completion, the improvement they will bring to the customer experience on services between Manchester Piccadilly and Manchester Airport," Chris Jackson, Regional Director for Northern, said. "It is always important to invest in rail infrastructure to ensure we can keep the region moving, getting people from where they are to where they want to be."
 "The improvements taking place at Mauldeth Road, East Didsbury and Gatley stations are welcome news, allowing for more customers to travel on this busy route," Kathryn O'Brien, Customer Experience Director for TransPennine Express, said. "However, until the platform lengthening work is completed, there will be significant disruption for those customers using our services." 
Network Rail own, operate, and develop Britain's railway infrastructure, including over 20,000 miles of track, 30,000 bridges, tunnels and viaducts and the thousands of signals, level crossings and stations. They run 20 of Britain's largest stations while all the others, over 2,500, are run by the country's train operating companies.